Description
Design Build for Catwalk Rack Storage Systems
Design and implementation of rack system to increase box positions on the same warehouse space. This approach in material handling may avoid having to execute warehouse relocation.
Engineered Rack Systems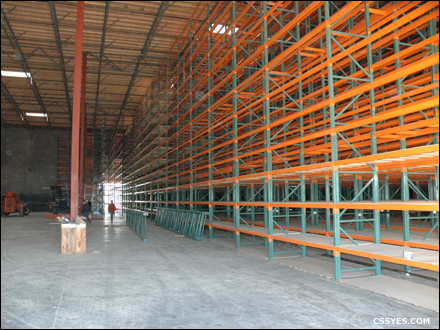 Design Build catwalk rack storage systems.
There is no catwalk rack application too big for us to handle. Our Design-Build team can provide you with a turnkey system. Catwalk storage systems designed with pallet rack components are the solution for long spans with heavy duty requirements. Light weight pallet rack components can be used for light weight catwalk storage systems.
Catwalk Stairs for Rack Storage Systems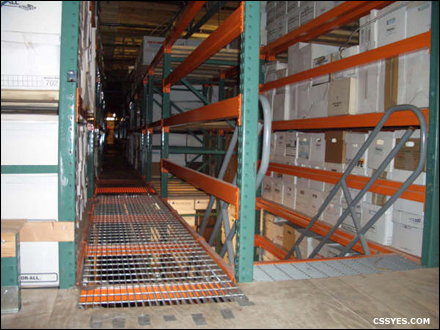 Catwalk stairs for industrial racking systems.
Heavy duty employee access stairways used in catwalk rack storage systems are manufactured by several vendors including FCP, AMFI, and Ladder Industries. Catwalk access stair design varies depending on the warehouse usage and the storage system requirements.
Decking for Catwalk Rack Storage Systems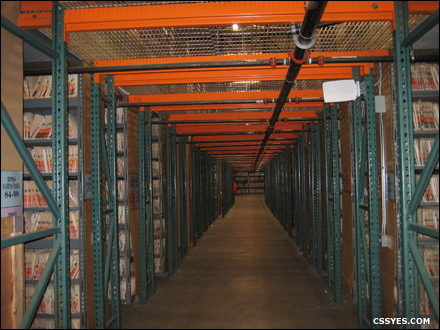 Pallet rack components provide maximum span and capacity.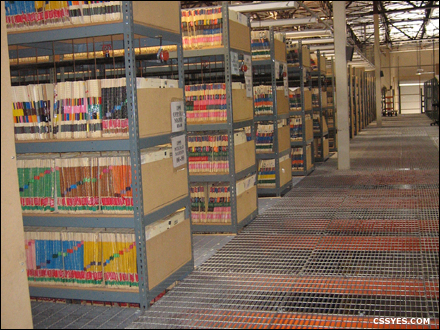 Wide span catwalk aisle made with rack components.
Catwalk deck surfaces include steel bar grating, high density wood, sturdier floor on B-Deck, diamond plate or metal decking, moisture resistant, concrete, and heat treated decks. Some of catwalk decking features make catwalk flooring capable of withstanding heavy duty pallet jack and order pick cart loads.
Freight Elevators for Catwalk Rack Storage Systems

Vertical reciprocating conveyor with catwalk storage systems.
Vertical reciprocating conveyor can be used in catwalk storage systems for moving heavy objects between floors, providing an ergonomic solution for vertical lift applications.