Description
Catwalk Stairs
Standard catwalk stairs have a width of 36″ with skid-resistant diamond plate treads. Stairs with closed risers, wider or smooth treads, unusual angles and runs, are available. Many design options can be designed for your warehouse storage needs.
Fixed Industrial Staircase in Record Archives Storage
Fixed stairways shall be designed and constructed to carry a load of five times the normal live load anticipated but never of less strength than to carry safely a moving concentrated load of 1,000 pounds.
Catwalk Access and Fall Protection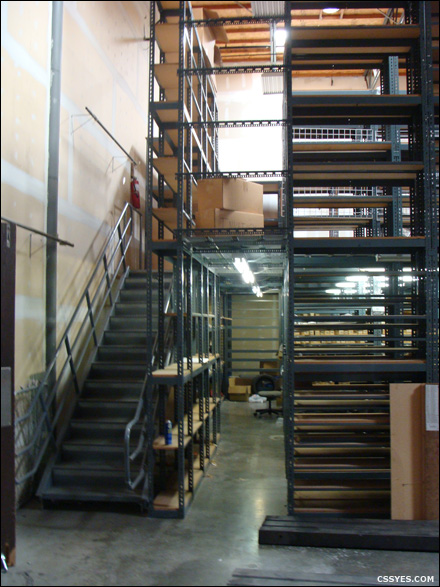 24″ wide step stairway access.
Fixed stairs shall be provided for access from one structure level to another where operations necessitate regular travel between levels, and for access to operating platforms at any equipment which requires attention routinely during operations.
Catwalk Fire Escape Stairs for Medical File Storage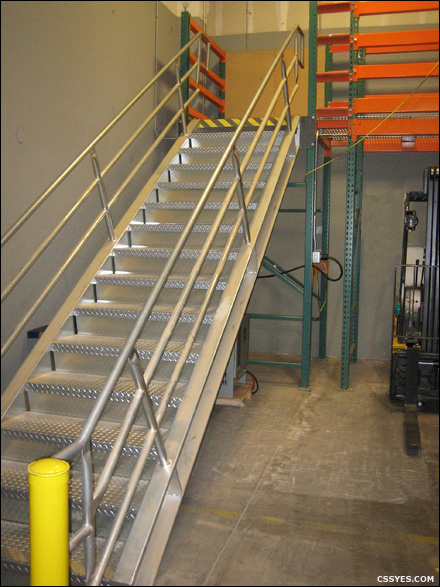 Fire codes may require unique egress and escape routes.
Certain fire regulations and building department codes may dictate where stairway and egress aisles in a storage catwalk system are required.
Structural Stairways in Storage & Retrieval System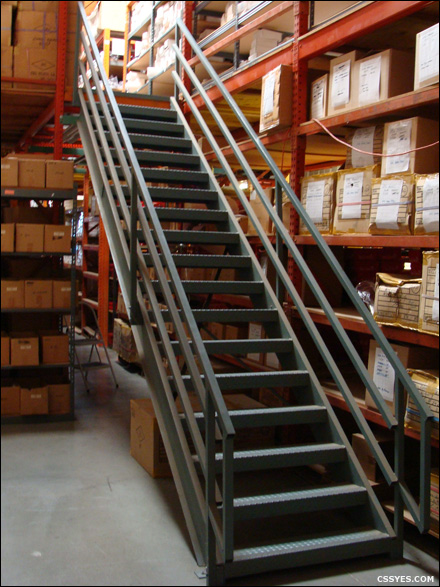 Different widths available on pre-fabricated stairways.
Catwalk stairways shall also be provided where access to elevations is daily or at each shift for such purposes as gauging, inspection, regular maintenance, material picking, etc.
Prefabricated Steel Stairway in Warehouse Area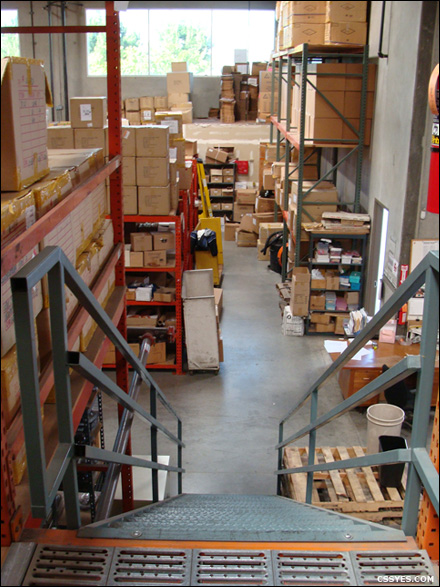 Different tread widths available on pre-fabricated stairways.
We design catwalk systems with many different access areas using industrial stairways. Our stairways are manufactured by several vendors including FCP, AMFI, and Ladder Industries. The design varies depending on the stair usage and system requirements.
Steel Stairs for Automotive Rack Catwalk System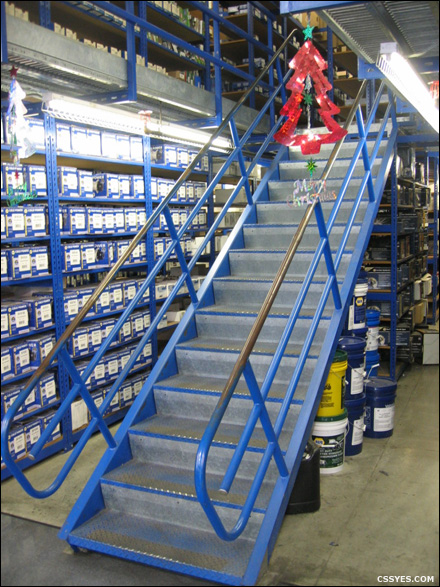 Custom made roll formed shapes of steel catwalk stairs.
IBC Catwalk Stairway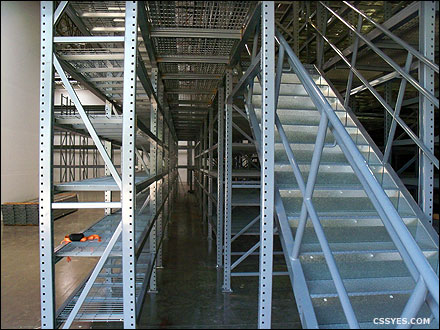 36″ wide catwalk stairway access.
Rapid Rack Shelving Stairways for Multi Level Access Mezzanine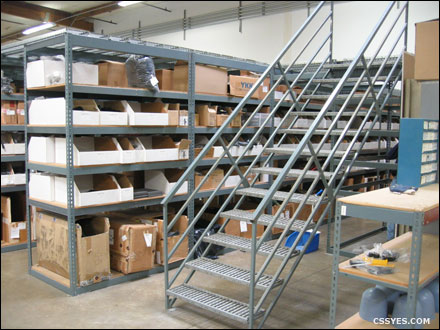 Easy to install industrial stairway from Rapid Rack Industries.
Stairs used in catwalk shelving systems are usually fabricated by the manufacturer of the shelving, such as Rapid Rack and RiveTier. This picture shows the stairway providing access to the catwalk still under construction on the top level.