Description
Kennedy Series Metal Workbench
Class 100 rated clean room tables have laminate covering the top and bottom. Standard Formica has no problems with household chemicals. This Kennedy series metal workbench withstands stronger chemicals as well.
Kennedy Series Workbench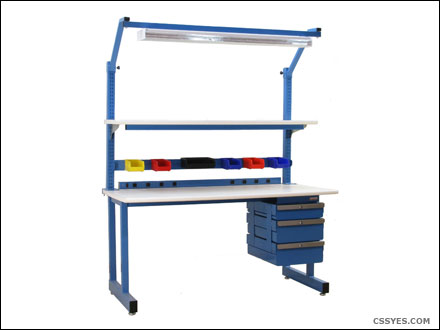 Clean room laminated industrial workbenches.
Nevamar brand laminates are known for their hard aluminum oxide coating which reduces or eliminates most scratches and/or wear.
Full perimeter frame holds 5,000 pounds
Rounded front edge for comfort
solid stainless steel trim strip
Footrest adjustment
Solid stainless steel drawer pulls
Chrome plated leveling floor guides
Assembly Workbench Set-Up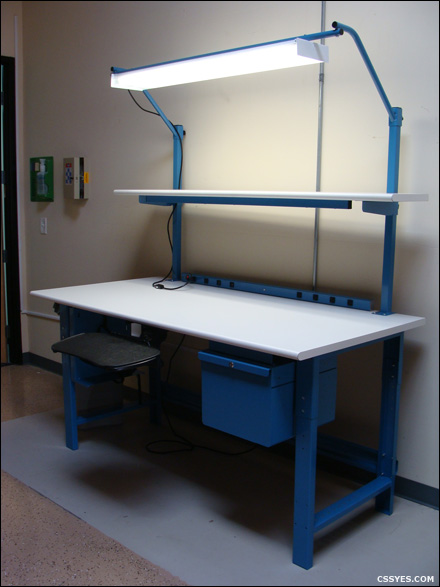 Lights, power outlet and keyboard tray are just a few accessories that can be integrated in your workbench.