Description
This is a high density storage system and enables maximum products to be stored. We provide design/build, installation, space spanning, and application engineering.
Rapid Rack Mobile Aisle Systems
Light weight and heavy duty industrial shelving units are available. A properly leveled track system provides the greatest ease in carriage movement.
Mobile Aisle Shelving System Accessories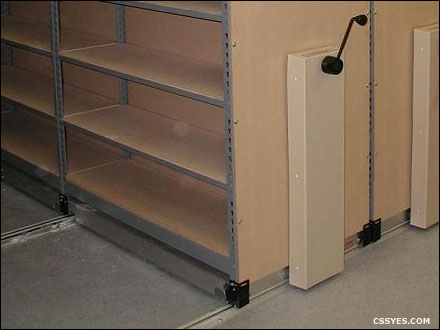 Parts and components of a mobile aisle shelving system
Mobile aisle shelving accessories include carriages, floor tracks, mobile tracks, anti-tip tracks, end stops, wheel assembly kits, anchors, safety brakes, safety bars, and handles.
Movable Shelving Systems for your Warehouse or Storage Room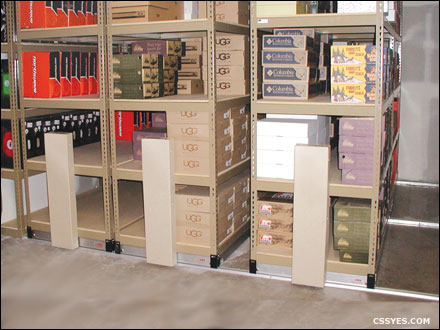 Rows are moved on floor tracks to access products.
Mobile Aisle Systems with Industrial Boltless Shelving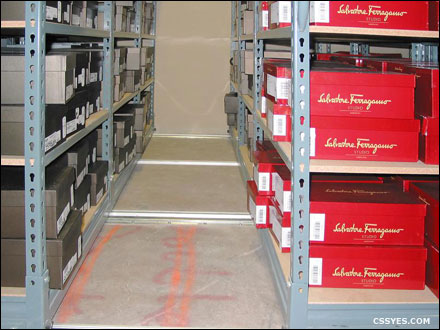 Increase warehouse storage space with mobile aisles
Mobile aisle storage systems can be built from standard industrial boltless shelving, along with mobile aisle parts and accessories. The Boltless shelving comes in many sizes, and is designed to store light to heavy weight.