Description
WireCrafters RackBack Safety Panels
Companies looking for additional ways to protect their equipment and workers have the option of using our pallet rack backing panels. At C&SS our WireCrafters RackBack safety panels are made from wire mesh, work with existing upright pallet racks. They fasten to the back of them, which develops a secure blockade between inventory, your workers and the floor beneath them.
Warehouse Safety Improvements
We make the installation process of our WireCrafters RackBack® panels simple and efficient. The panels improve warehouse safety because they keep stored goods in place – they prevent them from falling or moving.
RackBack Safety Panels Brochure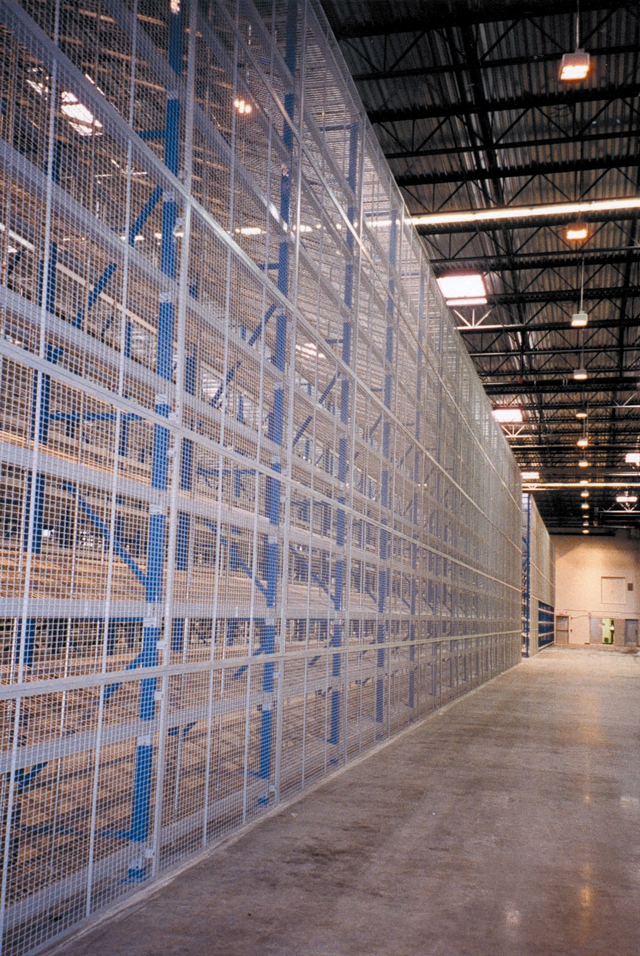 Prevent Falling Items, Spills and Accidents
Because rackback safety panels work in conjunction with pallet racks, a barrier already exists. This added protection prevents leakage and stops items from falling into the aisles or onto workers.
Dual Protection for Inventory and Workers
RackBack® panels securely protect your goods. This provides added security for workers who no longer have to worry about accidental falls.
Shipping within 48 Hours
WireCrafters ensures stock panels remain on hand at all times. We ship them within 48 hours of getting your order.
Continuous Accident Prevention at Competitive Prices
WireCrafters designed RackBack safety panels to continuously protect your inventory from falling off shelves. These sturdy panels, made from welded wire mesh, securely store your goods. At the same time, they protect staff members. We priced our RackBack® pallet rack backing panels with our existing and new customers in mind. They cost about the same as less-effective pallet racks, often shaped with a netting-style back. Additionally, they work with your existing upright pallet racks, making them simple to set up and cost-effective. Review our Rack Enclosures page for complete instructions on how to install and secure your system.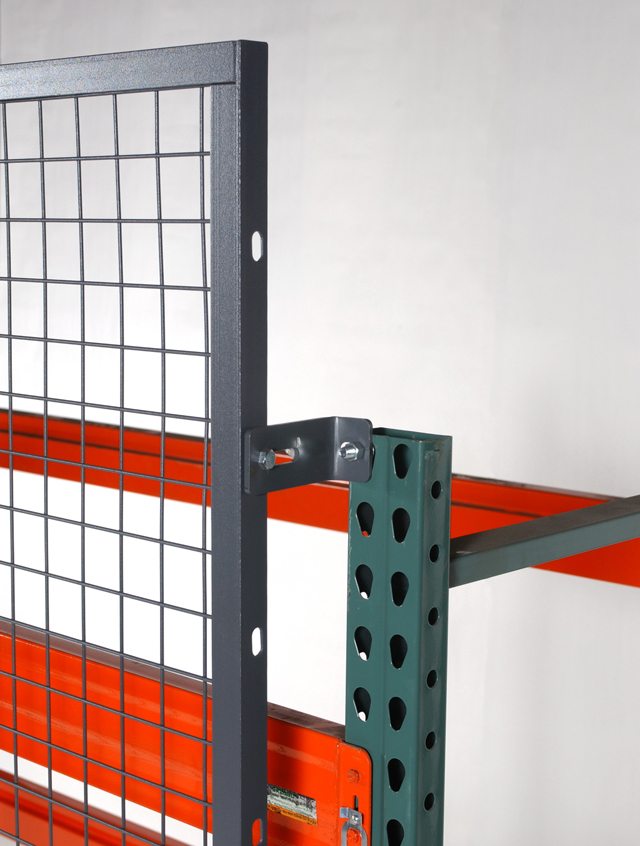 The Specs
We make the RackBack® Pallet Rack Backing System from 10-gauge steel welded wire mesh that measures 2 inches by 2 inches. Then the product is welded into a 1 ¼ by 1 ¼ 13-gauge steel angle frame. These panels also come with pre-drilled mounting holes. Use the offset brackets if pallets hang over the beams or the flush mount if they do not. If you require panels that extend above racks to secure goods on top of beams, we recommend our "Above the Top" kit.
Features and Additional Suggestions
Our standard panels are 4 or 5 feet high – this matches the length and width of a beam.
If you require additional options, calls us to discuss custom-made panels.
Our 2 feet by 2 feet panels are made from 10-gauge welded wire mesh.
To make the mesh extra stable and secure, we weld flat steel stiffeners to the back of the mesh.
The RackBack safety panels use mounting brackets that easily latch onto the product.
For adaptability, there are seven attachment points on the ends of the panels.
To allow for goods to jut out on rack beams, the panels feature offset brackets.
If you need to gain access to out-of-reach areas, simply stack RackBack® panels on top of each other until you reach the height you need.
Use "Above the Top" mounting panels if you need to a solution that goes beyond the top rack beam.
The installer has a path to the hardware because of the angle frame design – this makes the installation process quicker.
For added safety, you will not have the ability to access the hardware from the exterior part of the partition.
Standard issue mounting hardware comes in the size of three-eighths.
Our RackBack® Pallet Rack Backing System starts anywhere you like – begin installing it at floor level or anywhere else you require additional reinforcement.
If you need a stand-alone solution, mount the backing panels to support posts. If needed, we stock heavier ones too.
Additional System Components: