Description
Each level will hold 1,600 lb Single depth and double box depth configuration are available.
Due to recent tariff increases on steel imports, there will be a 8-10% surcharge added to our prices. Please contact us for accurate pricing.
Depth:

Single 15"
Double 15"
Single 24"
Double 24"

Width:
Height:
Style/ Type:
Fastrak Archive Storage Units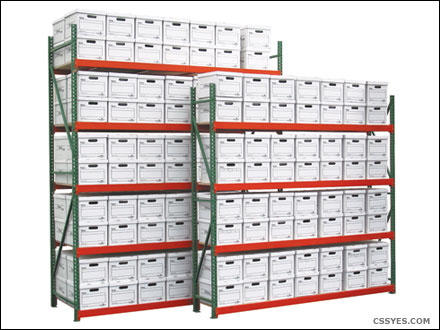 Storage solutions with easy retrieval methods that fit your needs.