Description
Records Storage FastRak Starter Unit
Each level will hold 1,600 lb Single depth and double box depth configuration are available. Made from the industrial strength the Records Storage FastRak Starter Unit archive storage racks are built to hold even your heaviest archive boxes.
Due to recent tariff increases on steel imports, there will be a 8-10% surcharge added to our prices. Please contact us for accurate pricing.
Depth:

Single 15″
Double 15″
Single 24″
Double 24″

Width:
Height:
Style/ Type:
Fastrak Archive Storage Units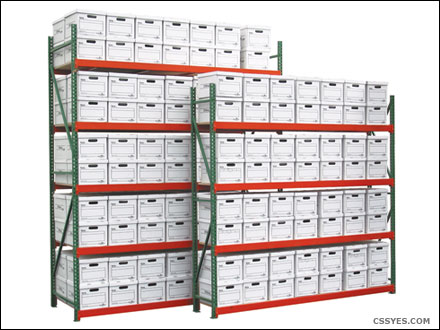 Storage solutions with easy retrieval methods that fit your needs.