Description
Western Pacific Storage Solutions RiveTier Tire Rack
Many warehouses and showrooms struggle to maintain their stock of tires in an organized manner. Although a few tires of the same shape and size can be stacked with relative ease, most companies are dealing with varying dimensions. The RiveTier Tire Rack is the perfect solution for organizing, managing, and storing tires. There are units available in a range of sizes from two to six tiers high. These tire racks are aesthetic enough to be used in showrooms without sacrificing the structural integrity or size needed to be effective in long-term storage. Users can easily add other units to RiveTier Tire Rack while dealing with fewer posts than some more pricey systems. These systems are constructed with angled beams that hold the tires still without a need for complicated locking devices. This construction also makes it easier to remove tires when needed. There are portable and wall-mounted units available as well. Customers can also opt to have a tire cleat for expansion of the base unit.
Tire Storage Solutions Brochure
The RiveTier 1 was released in 1968 to high praises from competitors and customers alike. As a unique replacement to the outdated frame systems, the RiveTier 1 became the new standard for the industry. Originally designed with lumber and wood, this unit was durable enough to outlast its traditional competitors. RiveTier designed this system with heavy-duty components and slotted angles for enhanced versatility.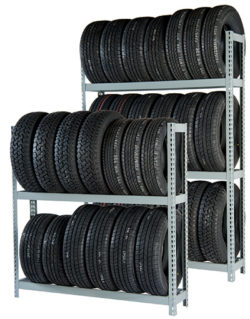 How RiveTier has Remained an Industry Leader
RiveTier has managed to secure a position as a leader in its industry since 1968. The release of the revolutionary RiveTier 1 system was the first step on the path of innovation on which the company has remained for years. Other businesses within the same industry still take cues from RiveTier's leadership and innovation. With the use of common T-posts, each of RiveTier's units is easier to assemble and manage. Without the use of cross braces, these systems allow for access from all sides.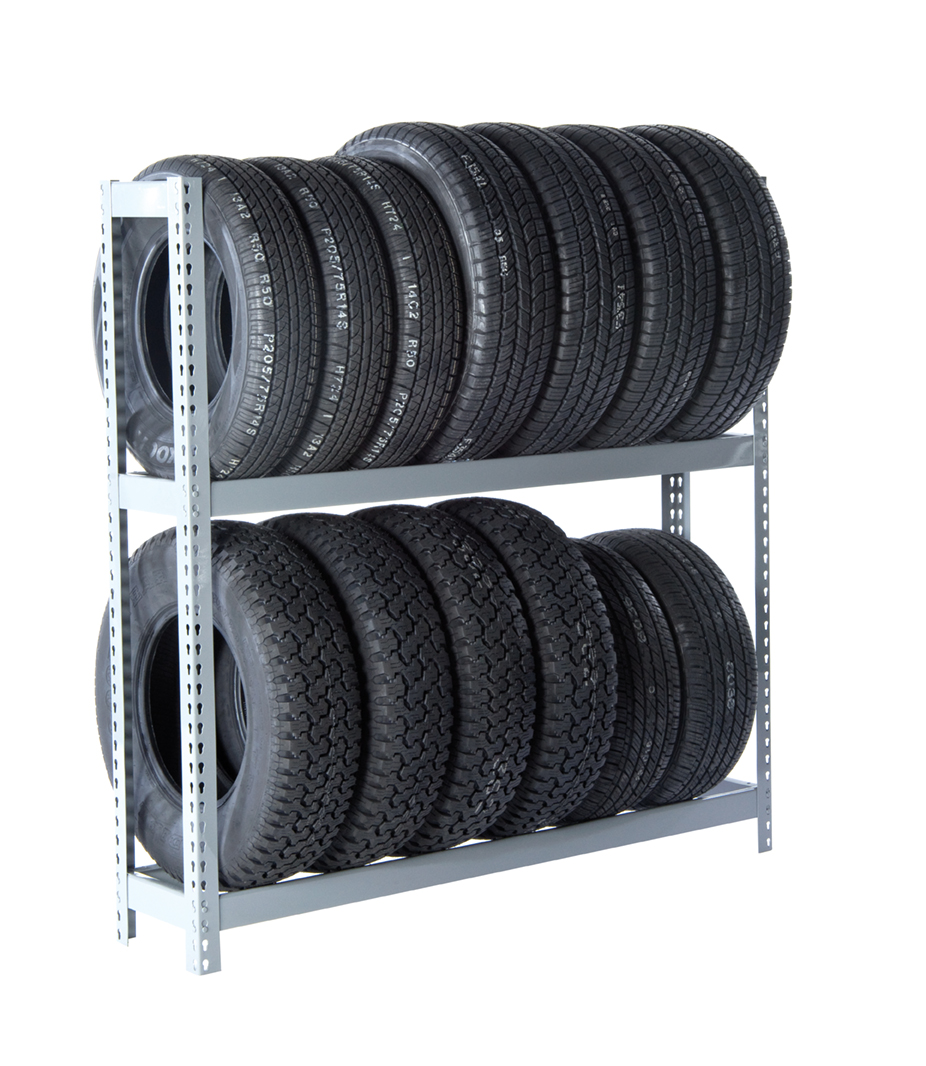 How Easy is the Assembly
RiveTier engineers have designed these tire racks to assemble within a matter of minutes. Every item needed for the assembly process will be shipped within a compact bundle. With the use of boltless connections, these RiveTier systems don't require expensive equipment to be assembled. In fact, users can get away with using a rubber mallet for the entire process.