Description
Unex Pick Shelves
There is nothing more frustrating than having items sit in the middle of a rack. This dead zone can complicate a warehouse's pick points and greatly reduce its workflow. At the end of the day, efficiency and productivity are the two most important factors when it comes to managing an operation. As items come and go, the organization within the racks must be able to stay up to speed. Dead spaces between items can cause a hiccup in your organization's workflow. Every warehouse manager should strive to keep their pick points visible and accessible. UNEX pick shelves solution can help eliminate the dread of dead zones within your organization. Our 'Pickologists' have been working hard to design the perfect metal-shelving solutions.
UNEX has designed an angled, metal shelving system that will boost picking rates and enhance employee comfort. You'll no longer have to worry about the infamous dead zones with UNEX's angled picking shelves. This innovative product can help you improve productivity and save valuable space by integrating slow movers into your pick line. Our metal shelving solutions work in a wide variety of environments.
First and foremost, our shelving solutions can be used on workstations in order to give pickers the most productive and efficient pick available. Customers who have already incorporated our Flow Cell technology will be happy to know that these shelving systems are an easy addition. This system also works in racks to provide flexible, accessible, and durable pick points for employees.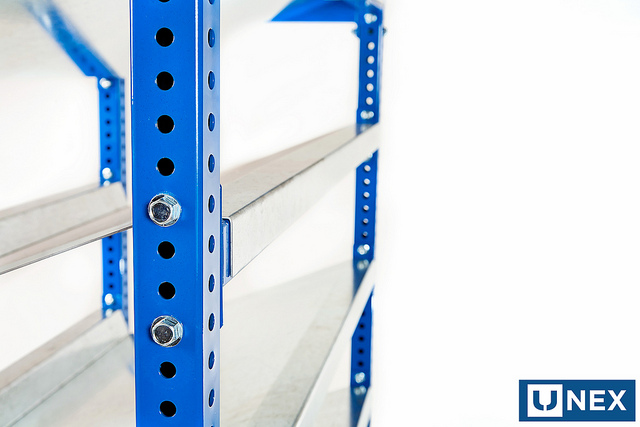 You don't have to allow dead zones to disrupt your workflow anymore. It's possible to increase the precision and efficiency of your picking. Our angled pick shelves provide rack solutions that are designed to offer the best value for any operation. Our professionals can determine which of our solutions will be the most beneficial to your operation.