Description
UNEX Speedcell
UNEX Speedcell is a dynamic racking high-density warehouse storage solution which allows you to save space, time and money. Speedcell allows you to utilize the full amount of your racking by optimizing your unused flue space. Efficiently maximize your warehouse spacing, speed up order picking process and increase your order picking accuracy with Speedcell.
Speedcell also allows for storage capacity consolidation while increasing pick facings. This will result in larger SKU density with less travel and search in your order picking process.
Speedcell can:
Improve storage density by up to 60%
Reduce labor costs up to 40%
Create high efficient storage by utilizing vacant flue space.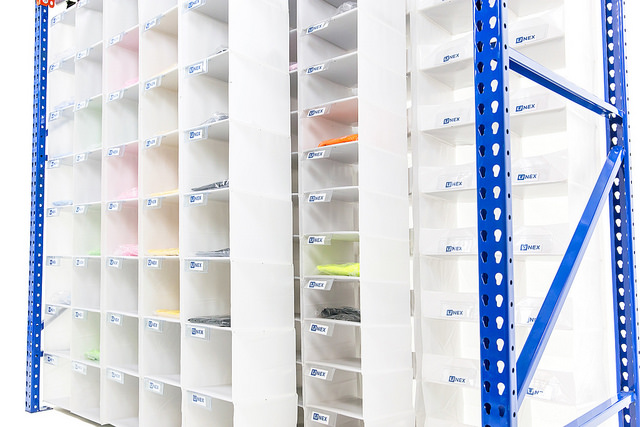 Speedcell industrial textiles are mold, rust and flame-resistant due to there high-strength. UNEX Speedcell pre-galvanized steel tracks can save you time and money by integrating into your current pallet racking system. UNEX Speedcell steel tracks suspend their patented cells, which will allow for a more organized order picking process.
Speedcell features:
Total column capacity of 240 pounds, Cell storage capacity of 35 pounds.
Operating temperatures of -20 degrees to 180 degrees.
Built-in label holders to keep cells and columns easy to identify and help increase organization.
Configurations up to 8 rows deep.
A 5 year warranty against material defects and workmanship.