Description
The Deluxe Bin Unit Shelf Solution
When it comes to storing stock material, organizing the inventory can prove the greatest challenge. After all, a warehouse loses its effectiveness if it cannot fill orders accurately and on time. Western Pacific Storage Solutions, with over 30 years of experience in designing and building storage systems, is familiar with such common dilemmas and has designed a product to meet such a specific need. Their Deluxe Bin Units can help solve your problem by maximizing your warehouse space, while properly storing and organizing your inventory for quick and easy access.
When it comes to warehouse operations, determining a proper plan of action for blind receiving can prove challenging. The cargo is a mystery and space for proper storage of the unforeseen inventory can cause dysfunction in operations. Deluxe Bin Units provide a variety of options to help. From light duty 18-guage steel shelves to engineered heavy duty 20-gauge catwalk storage applications, Deluxe Bin Units can rise to any occasion.
Deluxe Brochure
38' High-Rise Shelving Solution
All shelving, regardless of its application, is equipped with adjustable shelving at 1″ increments. The shelving units can stand as high as 22 feet and as low as 5 feet. Maximum width and depth of standard units are 36 inches and 24 inches respectively. Depending on the application you desire, the posts of each unit are comprised of either angle posts, delta posts, or beaded posts.
Angle posts are utilized in Deluxe light duty shelving units. They are easy to move at a moment's notice and customize to your inventory needs. They are engineered to withstand seismic activity.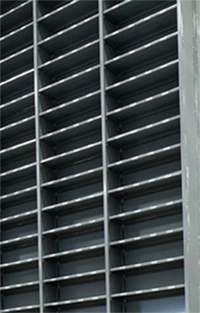 Delta posts and beaded posts are utilized in more heavy duty applications. Delta posts are 14-gauge roll-formed steel. Beaded posts are 13-gauge tubular steel. Both post types are utilized in catwalk storage options.
Shelving material vary from 20-gauge non-reinforced Class 0 shelving to 18-gauge Class 2 shelving with rear-flange and angle reinforcement. Depending on the shelving type and width of storage, Deluxe shelves can safely store any amount from 400 pounds to 1,600 pounds of inventory on a single shelf.
The Deluxe units are easily customizable. As your warehouse inventory increases rapidly, so do your storing needs. Deluxe boasts a team of engineers and designers equipped with the expertise to custom design any shelving unit that meets both your budgetary demands and inventory needs. All products are manufactured with state-of-the-art technology, subjected to industry approved testing standards, and are certified by both OSHA and UBC/BOCA.
Supplier locations for Deluxe units are located throughout the United States, in California, Texas, and Kentucky. Therefore, Western Pacific Storage Systems is sure to fill your order and deliver it on time from one of its regional supplier locations.
Bin Unit Configurations (based on 87″ high standard units)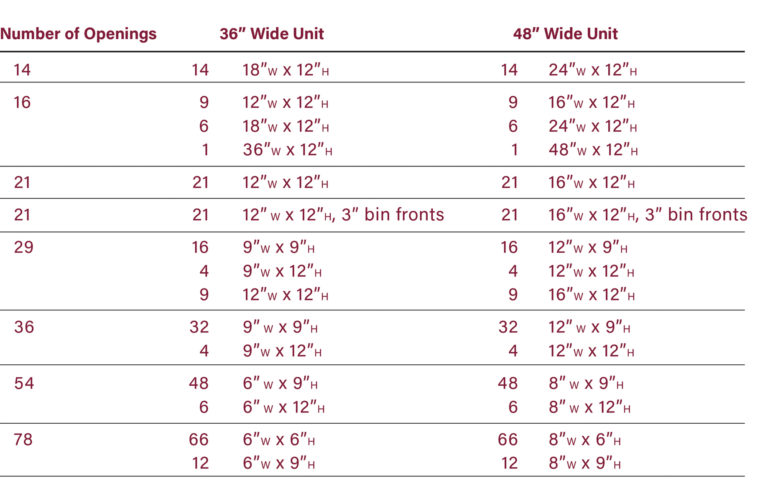 Shelf Capacities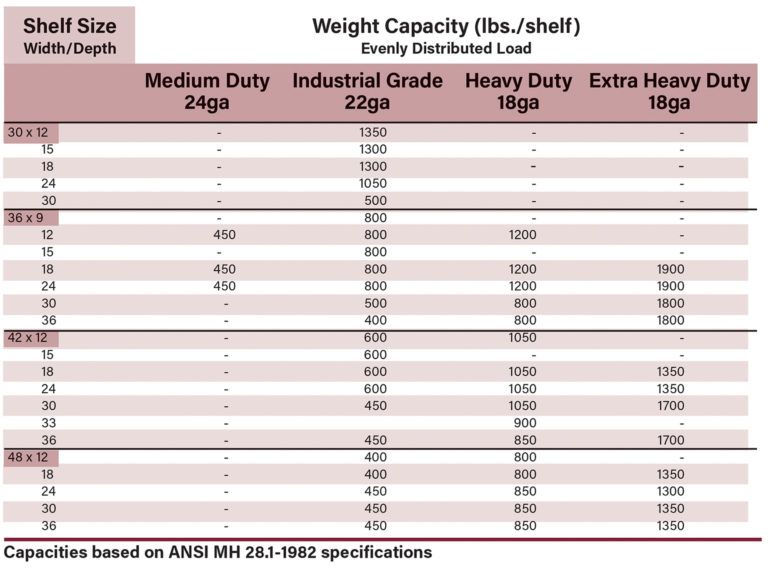 Shelving System Growth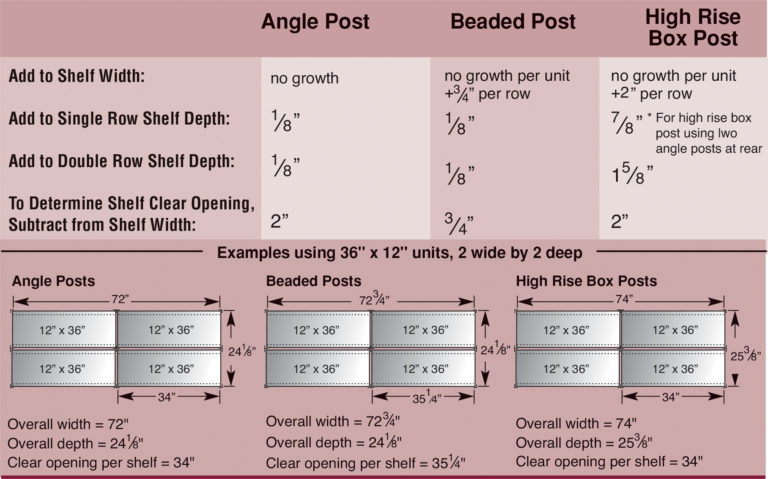 Shelving Spacing Chart (based on 87″ high standard units)