Description
The Deluxe Multi-Level Shelving Solution
These Deluxe Multi Level Systems provide one of the best storage solutions for companies struggling to organize their items. There's an epidemic of disorganization that is plaguing businesses of all sizes. Whether you're running a large business that handles hundreds of different products on a daily basis or a smaller operation that is only in charge of a few items, an organized process is one of the most important aspects of a successful operation. Cluttered spaces can lead to lost clients, delayed shipping, or the loss of items altogether.
Most companies make the mistake of thinking too broadly when managing their operations overall. While the larger aspects of a company are important to consider, these shouldn't be the only focus for business owners. If a company can be viewed as a large collection of moving cogs, the smaller ones are just as important to keep everything moving slowly. The organization of a company is one of these smaller cogs that tends to get overlooked. Although the ramifications of this disorganization may not be felt immediately, no company will be able to avoid the negative results for long.
The Deluxe Multi Level Systems are a perfect solution for companies struggling with space and organization. Through intelligent and careful design, these units make each square inch of storage count. The best solutions offer the greatest amount of storage while taking up the least amount of space. In other words, you're better off investing in storage units that decrease the amount of overall space that your products have to occupy. In this way, you'll achieve greater organization while also clearing up more space for a smoother operation overall.
Each component of these Deluxe Multi Level shelving solutions has been engineered with safety in mind. All of the UBC, BOCA, and OSHA requirements have been met and exceed. From Catwalk to Box Shelf and High Rise Box Post, we have covered all of the bases. In addition to these safety measures, the Deluxe Multi Level Shelving System has been built with galvanized steel with an outer layer that is resistant to corrosion. This sturdy material ensures that the unit lasts longer and remains durable throughout prolonged usage.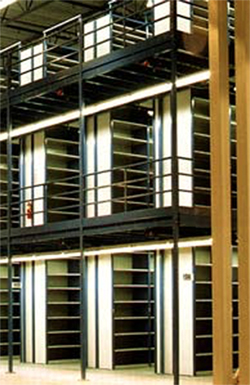 This dynamic shelving solution has been heralded as a triumph in the field of applied engineering. These systems will be designed with your unique needs in mind. Western Pacific can engineer a wide variety of different systems to provide customers with many different options. You'll be able to select the flooring, handrail, stairs, and a host of other options in order to meet your sprinkler, lighting, and ventilation considerations. All of these are ideal for heavy-duty, seismic, multi-level applications.
Western Pacific designs each of its systems to transform with your business. The engineering and design teams have been working tirelessly to develop a shelving solution that can meet the needs, budgets, and visions of many different companies. No matter your size or industry, our teams will work their hardest to deliver the best possible result for your circumstances.
Bin Unit Configurations (based on 87″ high standard units)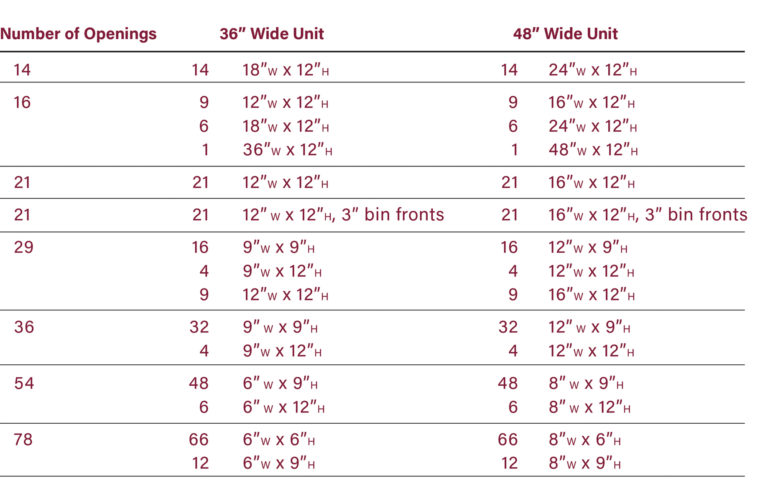 Shelf Capacities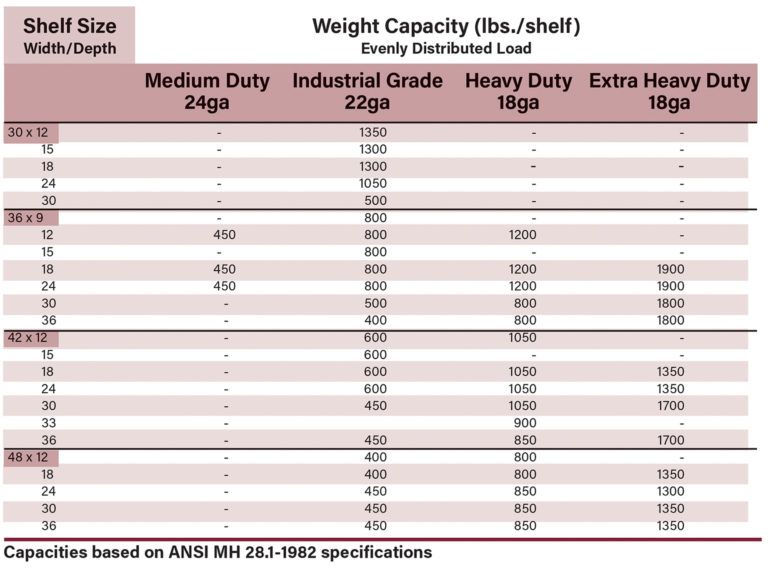 Shelving System Growth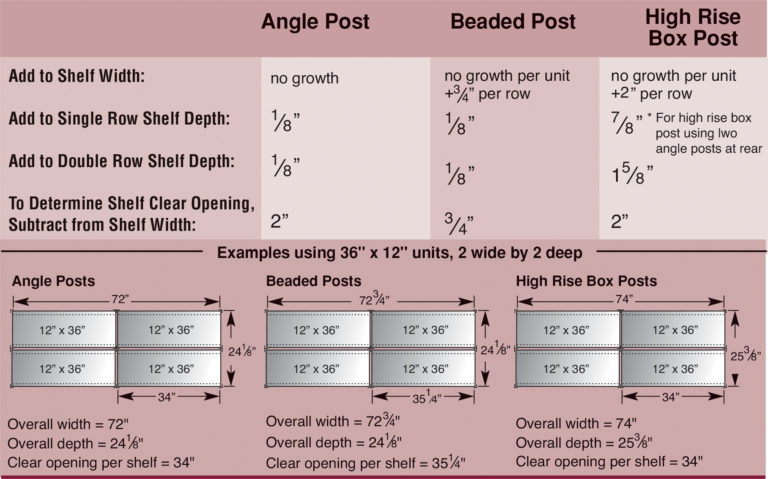 Shelving Spacing Chart (based on 87″ high standard units)