Description
The Deluxe Open Unit Shelf Solution
The Deluxe Open Units are one of the most dynamic shelving solutions to hit the market. These systems are designed to handle demanding applications with ease while delivering your business a smoother and more organized storage process. Every company has to have a convenient, reliable, and accessible area to store extra items. Whether you're dealing with many unique parts or several versions of the same item, organization is key to the success of any dynamic company. These Deluxe Open Units can help bring your company's efficiency to the next level.
These units are designed to meet the needs of any organization. With secure braces on all sides, these open shelving units will provide you with sturdy storage for over sized and bulky items. You won't have to worry about swaying or issues of instability. You can rest assured that these open units have been designed to meet the most demanding specifications. The Deluxe designers and engineers haven't overlooked any part of these shelving systems. In addition to the rigidity of this system, you'll also be surprised by its versatility and flexibility. You can use these systems in a wide range of applications including as a high bay shelf.
Our systems aren't only designed for a multitude of applications. We design and construct each of our units to grow alongside your business. There is no point in spending money on a shelving system that will become obsolete due to your company's success. Deluxe understands this frustration and have decided to design all of their systems to remain relevant to your company at any point during its growth. The engineering and design team at C&SS will work diligently to create a customized shelving unit that will fit your company's needs and budgets. Furthermore, our experienced staff will take your company's future into account when constructing these open units.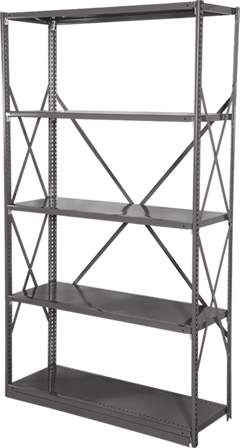 All of our Deluxe designs have been approved by UBC/BOCA and OSHA and have surpassed the industry standards for safety. We have gone above and beyond to ensure that all of our seismic applications are rock-solid. Our staff believes in doing something right the first time. That is why all of our products and designs are completed using industry-leading technology and state-of-the-art equipment. All of our products come with a guarantee of quality. You can't go wrong with these Deluxe systems.
Many companies make the mistake of overlooking their storage and organizational processes. Instead of focusing on the details that comprise their overall operation, many leaders will allow the greater picture to distort their vision. In reality, managing the flow and organization of a company is all about having the right systems and products in place. Even the most robust plan can become impossible to implement without the right equipment to provide the necessary functionalities. The Deluxe open units are designed to meet the specific requirements of your company. It's difficult to find this level of customization at prices this reasonable.
Bin Unit Configurations (based on 87″ high standard units)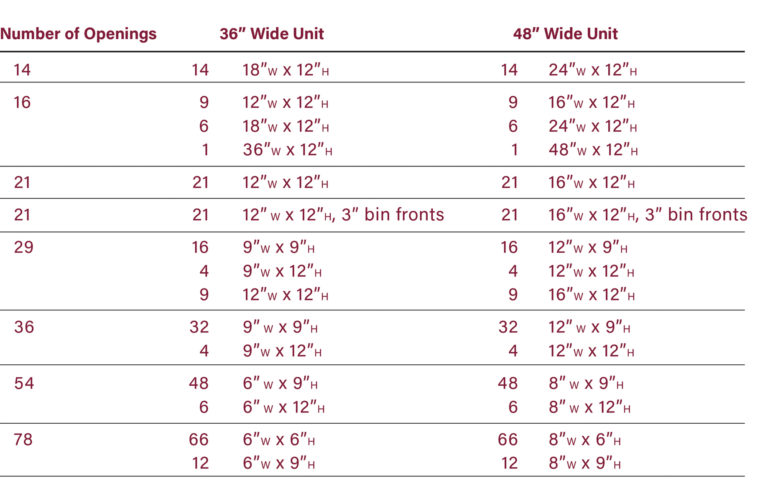 Shelf Capacities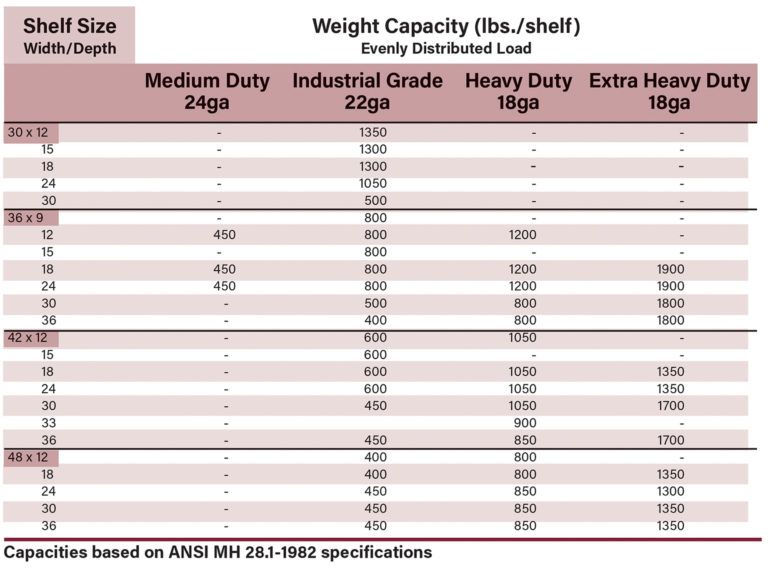 Shelving System Growth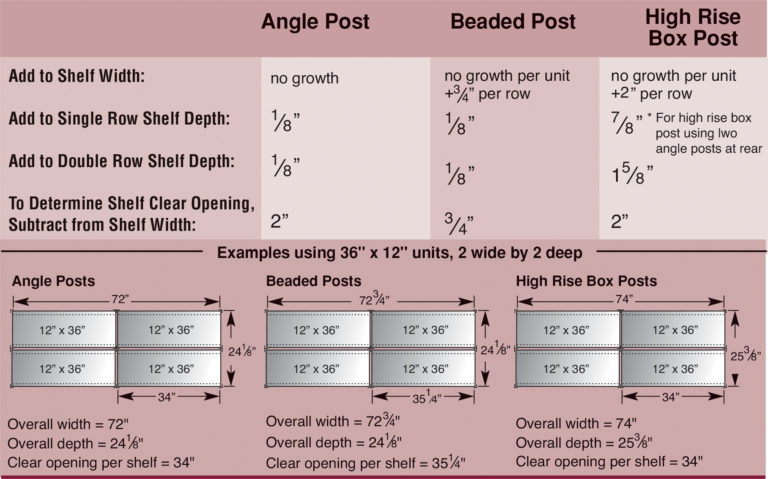 Shelving Spacing Chart (based on 87″ high standard units)