Description
Pacific Shelving Multi-Level Systems
The Pacific Shelving Multi Level Systems are designed to improve your company's efficiency and productivity through improved storage and organization. Many businesses suffer from disorganized warehouses, faulty equipment, and inefficient picking processes. These issues can lead to missed deadlines, customer service complaints, and even the loss of a client if the situation isn't rectified. It's always a good idea to solve these issues as soon as possible.
Pacific Metal Shelving Brochure
These catwalk systems can efficiently increase your warehousing capacity while simultaneously reducing overhead costs. There's no reason not to try these multi-level systems if you're company's organizational strategies are evolving or even expanding. Not many other products are able to reduce your costs while also optimizing efficiency. Your purchase of these Pacific Shelving multi level systems can easily pay for themselves completely within a few months of use.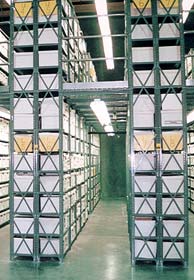 All of these multi-level shelving systems are constructed with galvanized steel that has a corrosion-resistant outer layer for long-lasting durability and strength. Heavy duty angle posts also help to ensure prolonged stability. All of our systems are designed to surpass requirements set out by OSHA. Our engineering and design staff will be happy to provide bespoke designs to fit all of your operational needs. Whether you need customized grating, handrails, stairs, lighting, ventilation, or sprinklers, our expert C&SS sales team is here to help.
Shelving System Growth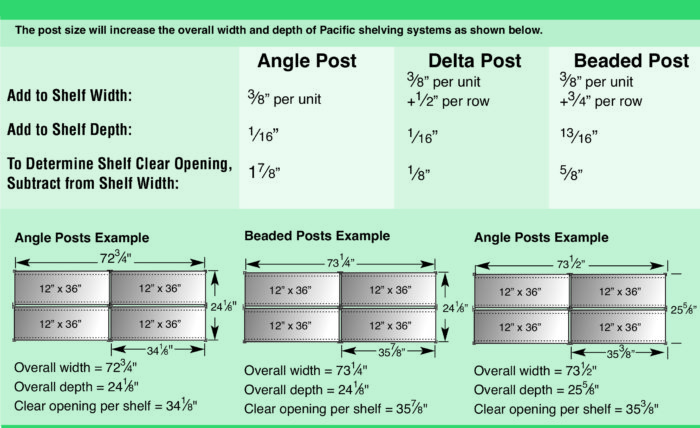 At C&SS we design all of our systems to grow along with your organization. This is one of the reasons why our team is dedicated to providing products that meet the unique and changing needs of your company. No matter your business' size or budget, our designers and engineers will work to ensure that your requirements are met. Our professional sales staff only move forward with rock-solid applications to ensure that all of our designs are approved by OSHA and UBC. Each of our multi-level systems are created using state-of-the-art machinery and technology.
If you're interested in growing your shelving system, some measurements will be required. You can start by determining the post height by measuring the center-to-center distance between each shelf. Next, you should determine the clear vertical opening needed for each shelf. Don't forget to add 1.25-inches in order to accommodate the shelf profile. You can round to the nearest 1.5″ increment if needed. You should multiply this center-to-center measurement by the total amount of shelf openings. Don't forget to add an extra 4-inches to accommodate the bottom shelf's opening and the first shelf's profile. If you have a desire to bolt the lowest shelf closer to the floor, you can add 1-inch or 2.5-inches depending on your needs.
In order to help make these steps more digestible, we'll provide a real-life example. Let's imagine that a customer has a unit with seven shelves and six shelf openings. After taking some initial measurements, it is determined that the clear vertical opening hovers around 11.75-inches. By following the equations previously provided, it is easy to determine the center-to-center spacing of this unit as 13.5-inches. Therefore, the post height must be 85 if six different shelf openings are required. This conclusion was provided by the following equation: (13.5-inches x 6 shelf openings + 4-inches = 85).