Description
Long-span and Low-Profile Industrial Metal Shelving Systems. Mix and match Long Span shelving integrates easily with Low Profile units.
RiveTier Boltless Shelving Brochure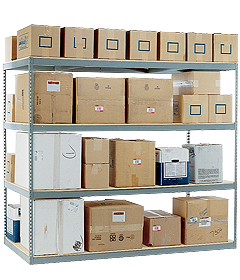 Spans up to 8' mean fewer posts to obstruct access to your materials
Weight capacity up to 1400 pounds per shelf
Heights up to 21' with no splicing
Available in 24′ work platform (mezzanine) applications to double your storage space
Engineered to your exact specifications
Integrates easily with Low Profile units, to meet your specific needs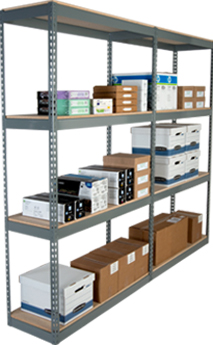 RiveTier: In 1968, RiveTier 1 was introduced as a replacement for frame systems. Made out of metal and lumber, with slotted angles and heavy-duty upright parts engineered left to right, this system was ready to take on the world.
Always blazing the trail. Still followed by many.
Common T-posts serve as an economical solution when a starter or adder system is needed
No sway or cross bracing means you've got access from all four sides
Completely freestanding – no additional support
Primary components manufactured from 14 gauge steel
Four beam styles handle all capacity requirements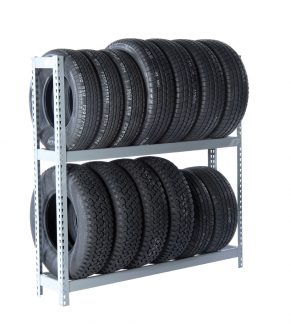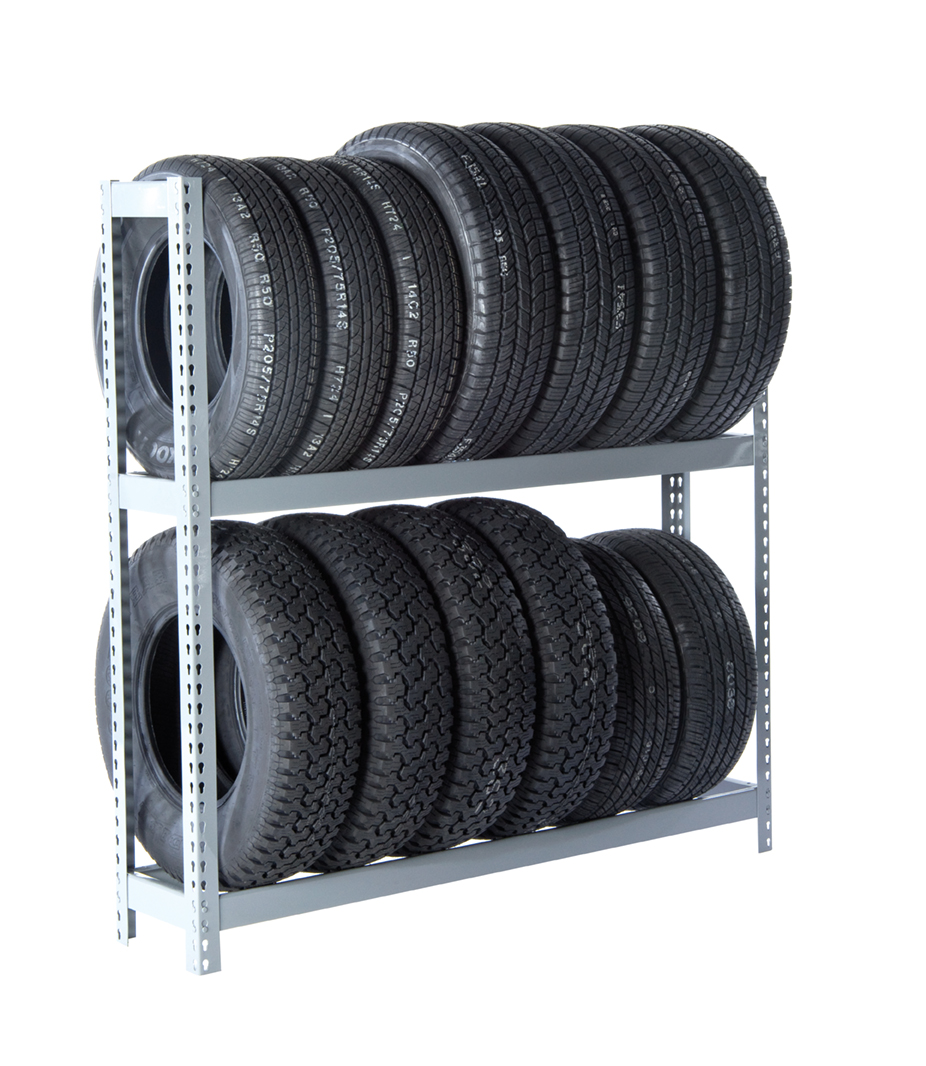 Easy to get started
Everything you need, shipped in a compact bundle for easy assembly
RiveTier's boltless connections make it quick and easy to assemble, take down, and reassemble – using only a rubber mallet
In just minutes, RiveTier Boltless Shelving is ready to work
T-Post for RiveTier III Reduces Installation Time
RiveTier III's new T-post is quicker to install because there is no need to assemble two independent LURH posts with tie plates. So, stop losing time and money and switch over to RIV III's intermediate post – interchangeable with other manufacturers' product, but Western Pacific eliminates the delivery headaches.
Calculating Vertical Clear Open
The profile of the shelf beam will affect the clear opening between shelf levels.