Description
Western Pacific Storage Solutions SureSTEP Stairs and Landings
Here at Western Pacific Storage Solutions, our SureSTEP Stairs and Landings are of the best industrial quality. Our SureSTEP Industrial Ladders meet and exceed the IBC code, which is priority as most building departments throughout the country are adopting IBC.
Getting into the specifics, the ladders have a 7 inch nominal rise and an 11 inch run. The treads are made out of formed-steel diamond plate with 34 inches ID and 36 inches TD between the handrails, and the stair stringer is made of formed high-strength C-Channel. It should be noted that stairs over 12 inches will require an intermediate landing. The handrail, kickplate, and flashing are all available for customization. The nonskid treads, stringer, landing, and handrail can all be galvanized as well. We do also have options for ADA/Title 24 and EX stairs.
Our guardrails all have a post and sleeve system with galvanized posts that are 1-5/8 inches by 14 gauge. These posts are welded to 6 inch by 6 inch by 3/8 inch baseplates with four 7/16 inch holes compatible for 3/8 inch bolts. The rails are 1-5/8 inch by 17 gauge galvanized pipe. These pipes are in lengths of 6 feet and are to be cut to exact length. We have custom powder-coated colors available. The guardrails can be used for standard or public access.
Our gates use galvanized pipe welded at 1-5/8 inches, and are available in swing or sliding designs. Standard widths for gates are 4 inches, 5 inches, 6 inches, and 8 inches. Sizes can be customized, and we have powder-coated colors for these as well. Like all our other equipment and features on our SureSTEP Industrial Ladders, our guardrail is IBC compliant.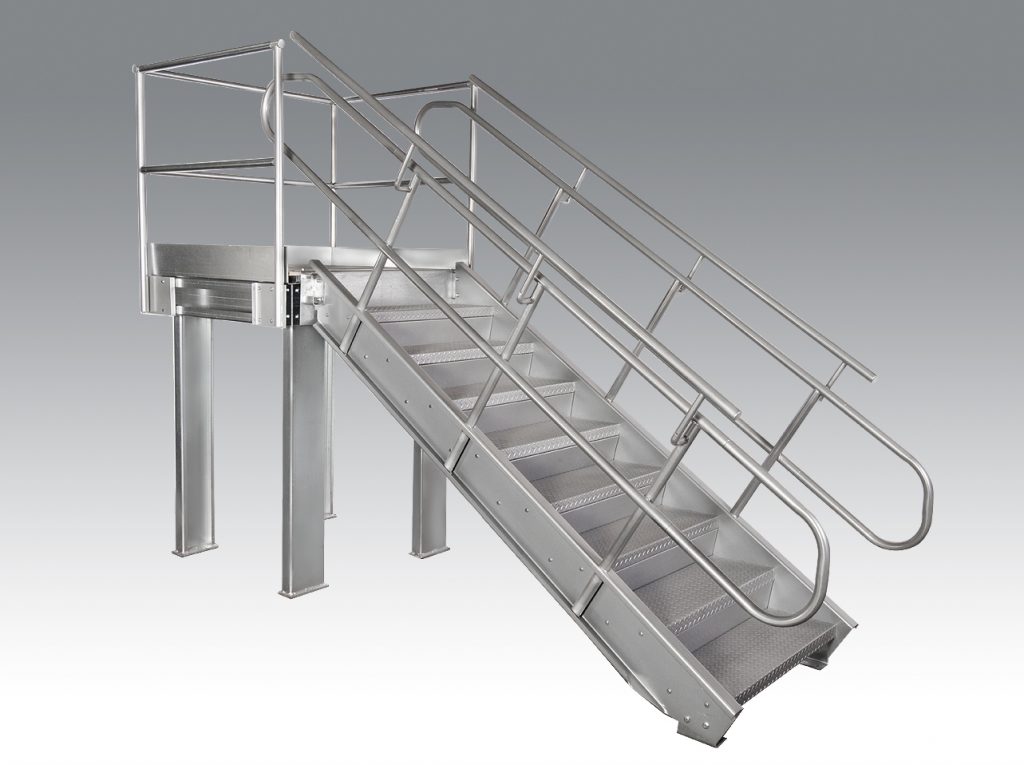 Here at Western Pacific Storage Solutions, our engineering team designs SureSTEP stairs, gates, and railings to not only meet the requirements of OSHA, UBC, IBC, and seismic specifications, but to exceed them! Western Pacific Storage Solutions has manufacturing technology that is top-of-the-line. Our world-class technology implements the unique and innovative designs as planned and constructed. We then subject our SureSTEP stairs, gates, and railings to these designs to the industry's best product and seismic testing.
Safety is our top priority, and you can guarantee that the resources in which you invest will create and maintain a safe, comfortable, and reliable work environment for years to come. Every time someone moves above ground level, they increase their chances of an accident due to falling. With SureSTEP, you can be sure that you are working in a safe, accident free environment every time you use our products.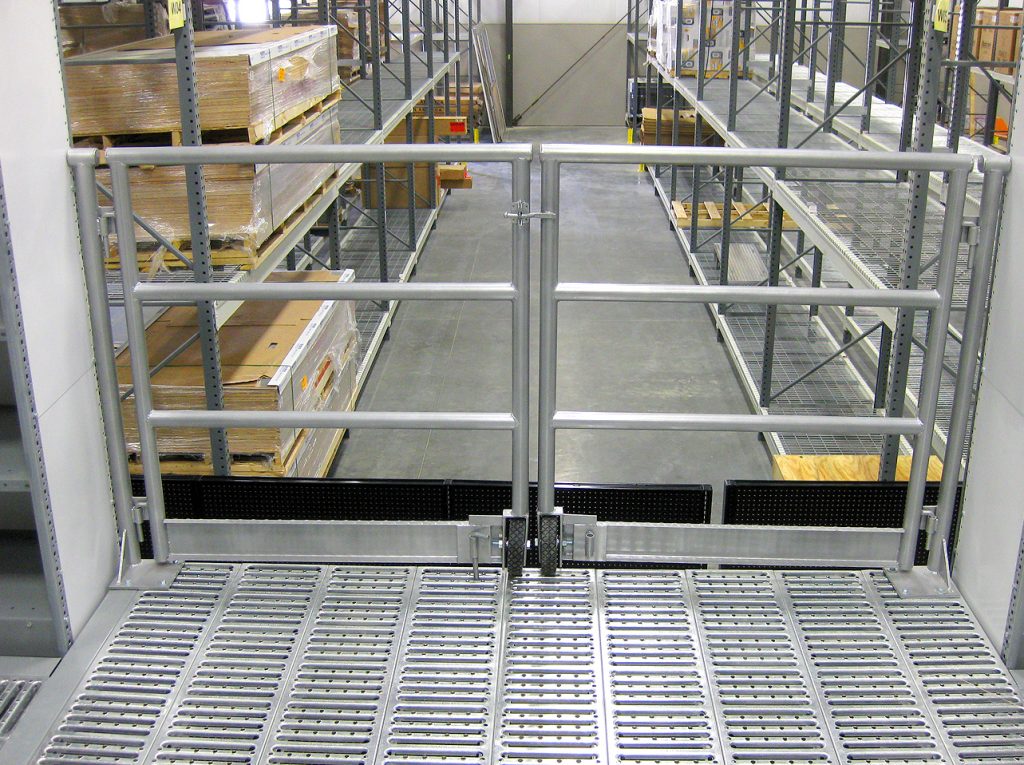 SureSTEP stairs, gates and rails are designed to comply with international safety standards. We have two standard widths of 34 inches ID and 36 inches TD between handrails. Our Stair Tower interfaces with Western Pacific Storage Solutions multi-level pick modules and pallet rack pick modules. Western Pacific Storage Solutions leads the industry with product testing. All products must meet seismic standards before use, so you can put your safety in our hands.