Description
Custom Designed Storage Systems
Many companies have taken advantage of ordering custom colored pallet racks to display their products to the customer in retail stores and Point of Sale locations. Staple's has red racks throughout their store, Office Depot uses blue storage racks, and GreenCoast Hydroponics has chosen black racks to display their goods. Custom designed storage systems provide customers with a better shopping experience and creates a vibe that lacks with conventional racks.
Custom Size, Color, and Application for Various Industries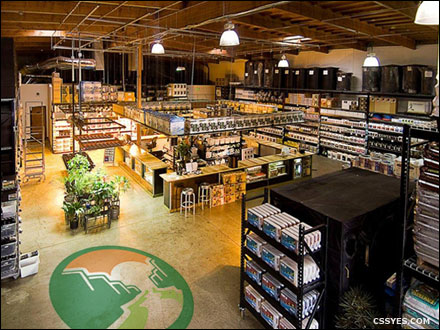 Custom Ordered Racks to Maximize Warehouse Floor Space
Most manufacturers of racking and shelving offer their products in a variety of powder coated paint finishes. Some common colors are industrial gray, green, orange, tan, red, blue, safety yellow, black, and white. Custom colors may be available.
Racking and shelving materials are ordered to specific lengths and sizes to accommodate product sizes and capacities, as well as to maximize the warehouse floor space. For special applications involving climate controlled rooms and outdoor storage racks, we offer a hot dipped galvanizing process which adds a layer of protection against corrosion.
Long Beach, Venice, Orange, Whittier, Santa Barbara, Ontario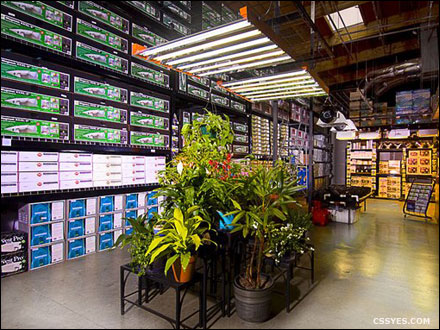 GCH has locations throughout Southern California
Rolling Racks and Mobile Shelving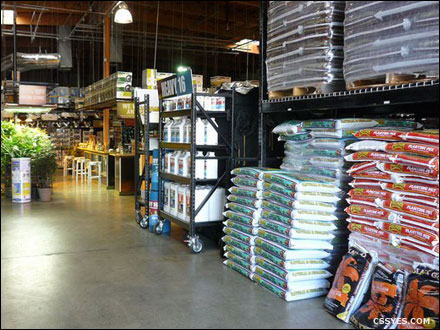 Casters allow racks and shelving units to be moved around easier
Multi-Level Racking and Shelving Catwalk Systems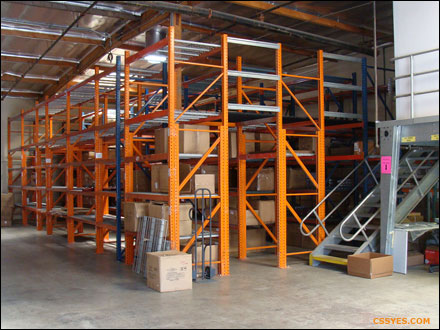 From concept design to building permit, project management
and installation.
Our capability expands to all types of warehouse storage systems. With over 20 years of experience, we have been an innovative force in designing multi levels catwalks systems. Industries that use catwalks include records archive storage facilities, auto parts storage, and distribution centers for many types of other products. We specialize in both rack catwalk systems and shelving catwalk systems.
Custom Storage Mezzanines with Stairs and Materials Lifts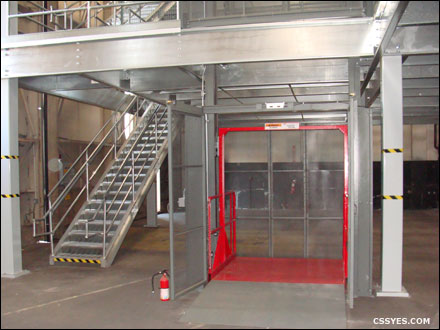 Safety is the number one item when designing material lift access.
Factors that affect the final layout and elevation of a mezzanine may include floor area, personnel access, product storage considerations, and costs of warehouse space. Custom storage mezzanines can include loading zones with safety gates, access staircases, railing, and materials lifts, aka vertical reciprocating conveyors.