Description
Pallet Rack Decking
The city fire department requires that high pile storage is to be restricted by the amount of fire protection in the warehouse. It is better to learn more information about what San Diego's Fire Departments classifies as high pile storage before purchasing pallet rack decking.
The storage size and type of commodity being stored is usually limited by the amount of fire protection available. Most warehouse pallet rack require at least 50% open shelving, if the storage system is greater than 12 feet in height.
WireMesh Decks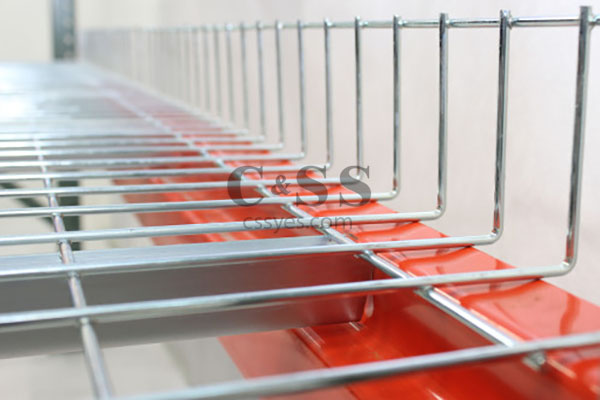 Wire mesh decks are available for a wide variety of pallet rack beam types including step beams and structural channel beams. Wire decks act as a safety feature to help prevent pallet fall-through and are ideal for storage where pallet sizes vary. Wire mesh decks meet requirements for fire suppression systems.
Wire decking is designed for the specific pallet racks beam and upright size. Capacity of wire mesh decks, for standard size pallet racks, can be as much as 3,000 lb per pallet position. We have huge savings on used wire mesh decks in stock for your decking needs. Options for wire mesh decking include waterfall, inverted support bars, and flush face for a seamless finish. Available accessories include vertical dividers and handing dividers.
Pallet Support Bars, Metal or Lumber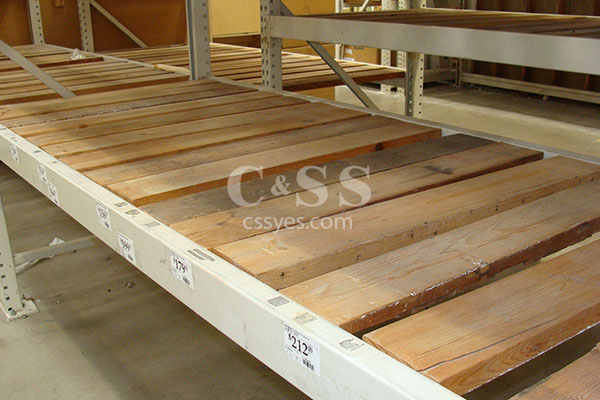 Pallet support bars, metal support bars, pallet supports are used to give support to non-standard pallets or timber shelves. Metal and lumber pallet support bars come in different sizes and capacities to meet various material handling needs. Pallet support bars also provide additional safety assuring proper load balance and preventing misplaced pallets from falling through.
Punchdeck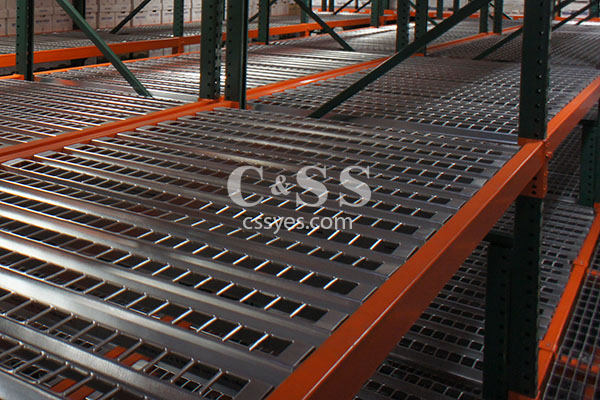 Punchdeck decking provides a uniform flat storage surface and allows penetration of air, light and sprinkler water for compliance with the latest fire safety standards. Punchdeck is especially suited for archive storage, bulk storage, retail point-of-purchase, furniture, carpeting, boxed items and bagged goods.