We recently acquired a Catwalk Industrial Shelving system in really good condition. Multi-level catwalk systems maximize storage density in your warehouse. Catwalk systems have narrow pick aisles, reduced cross aisles, and less wasted warehouse space. We have vast experience building used catwalk storage systems in California.
---
Catwalk Shelving System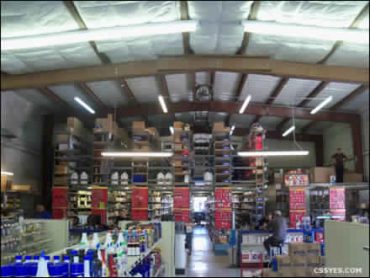 Double the amount of space in your warehouse with Catwalk Systems.
---
Catwalk Stairway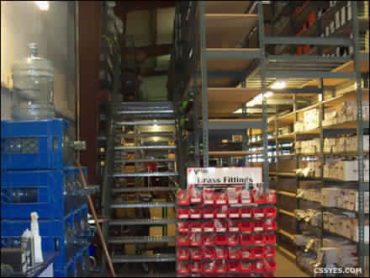 Stairway enables personnel to access catwalk's second level.
---
Catwalk Grading and Fall Protection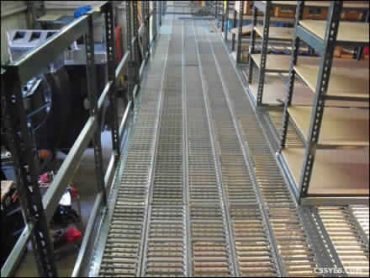 We can build the system with different types of decking.
---
Catwalk System Box Positions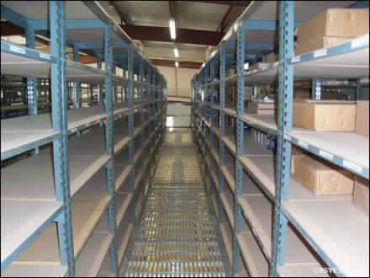 We can custom design a system to achieve the desired amount of box positions needed for your warehouse.
---
Auto Parts Storage System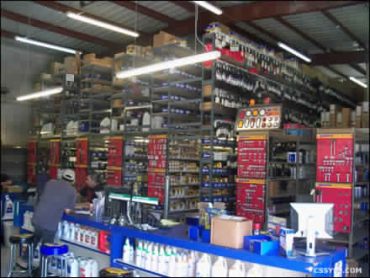 If you have a large number od SKU's in your inventory, this catwalk shelving system may be ideal solution for your operations.
---
Industrial Shelving, Angle Posts, Particle Boards, and Accessories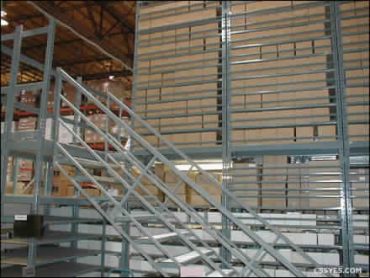 Safe 30% or more on pre-owned warehouse equipment in California.
We always have Hot Deals from our large supply of used material handling equipment including pallet racks, wire decks, pallet scales, storage racks, industrial shelving, conveyor, rolling ladders, pallet jacks and many other products.