Our first recently purchased materials of the year had little usage and therefore it is in excellent condition. This Hannibal teardrop pallet rack with open grid wire decks is ready to ship and will meet all the requirements for code compliance in California. This is ideal for those who are upgrading their warehouse storage system to make it safer and more efficient.
Pallet Rack Specs:
Teardrop style Hannibal rack materials
Frame size is 12' high x 48″ deep (24″ deep avail.)
14 gage steel with seismic base footplates, zone IV
3″ x 3″ frame columns, green color
Beam size is 96″ long and 3″ to 4″ high
Step style beam for wire decks and pallet support fit
Like new wire decks, 48″ deep x 46″ wide, flanged
Heavy duty storage capabilities
All materials are in excellent condition
---
Hand Stacking Selective System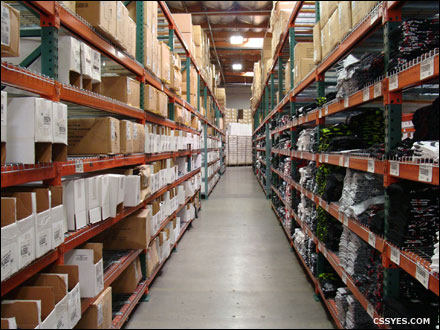 Selective pallet rack works great as hand stacking storage system.
Warehouse space planning is a crucial element when expanding your storage system. During your expansion or relocation, figuring out the most efficient layout requires evaluating available warehouse space, product characteristics, and operational requirements.
---
Open Grid Wiredecks are California Fire Code Compliant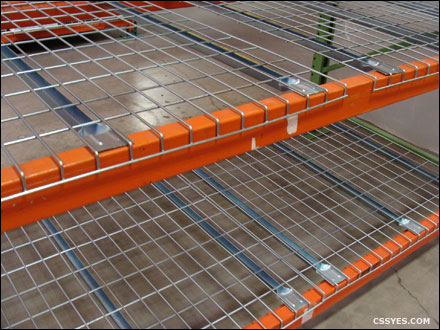 Upgrade your solid decking materials like wood or plywood with fire safety approved wire decks.
We carry a full line of warehouse racking including all the pallet rack accessories. To ensure safe storage, we offer metal pallet support bars and wiremesh decks. Both require minimal installation and provide an extra level of security at a cheap price. To protect your pallet rack uprights from forklift damage, we carry column protectors and end-of-row guards.
---
Easy Access Storage Racks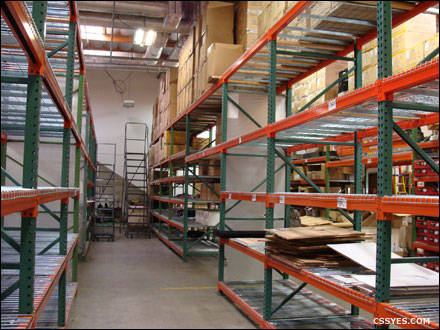 Five beam level storage system that can be re-configured.
---
Wiredecks for Sale in San Diego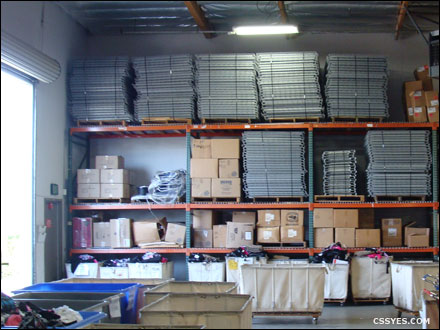 Get a great discount when purchasing for a large system.
Conveyor & Storage Solutions has been assisting companies with their relocation projects since 1992. We have assisted companies throughout California with moving and relocating their storage systems. Along with our complete line of services, we offer competitive pricing on all of our used materials handling equipment including pallet racks, catwalks, industrial shelving, conveyor systems, and storage mezzanines.
---
Warehouse Space Planning and Retrofitting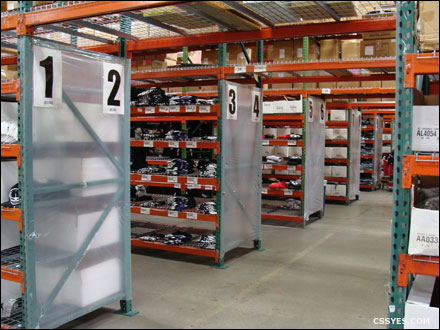 We can also help maximize available warehouse space with your purchase of pre-owned pallet rack system.
---
Pallet Rack Professional Installation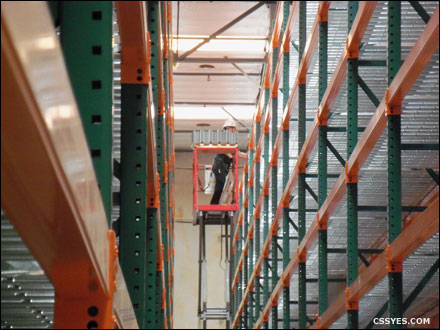 Years of experience installing and relocating pallet rack systems.
Pallet rack installation requires an experienced material handling crew with the proper tools and the right equipment. The pallet rack installation should follow the design layout, which is prepared in advance by the engineering department.