Sammons pallet rack system for sale, in great condition. Can be purchased for warehouse re-design projects. Leasing options are available for our material handling systems. Rearranging your warehouse layout can maximize storage space and improve employee efficiency. We also have a few used rolling ladder, which can provide access to higher storage levels. We can assist with your warehouse material and technical labor needs.
Pallet Rack Specs:
Sammons style pallet rack materials
Frames: 18' high x 44″ deep (42″ deep avail.)
14 gage steel with seismic base footplates, zone IV
3″ x 3″ frame columns, original gray color
Structural Beam: 96″ long and 3″ high
Open grid wiremesh decks: 44″ deep x 46″
Heavy duty storage capabilities
All materials are in good condition
Guard Rail: 42″ Tall x 208″ Long
Used rolling ladders
---
Sammons Pallet Rack Frames, Beams and Wiredecks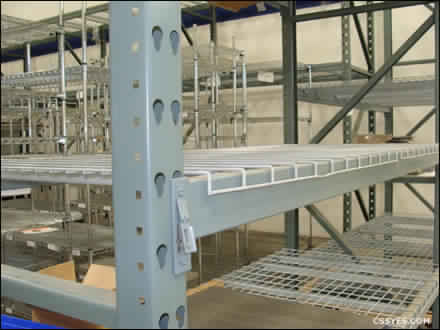 Wiredecks on this system have greater than 50% opening between storage levels, allowing the sprinkler system to work properly in case of a fire event.
---
Rearrange Warehouse Racks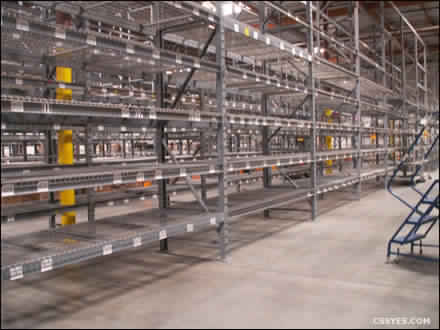 Expand and optimize available vertical space by installing selective pallet racks that will provide individual access to every pallet in your inventory.
---
Warehouse Guardrail $250.00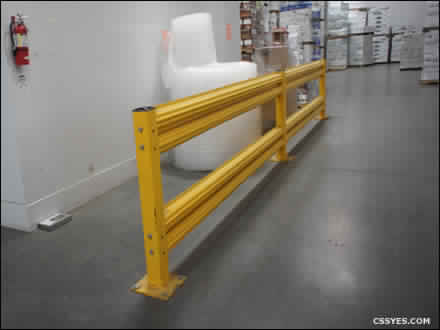 Guardrails provide work area protection inside a warehouse or in specific areas, and can separate mobile equipment from personnel along pedestrian walkways. This pre-owned guardrail uses heavy gauge structural steel rails that help protect your employees, facilities, equipment, and inventory from costly damage by forklifts and other mobile equipment.
---
Used Rolling Ladder with Locking Step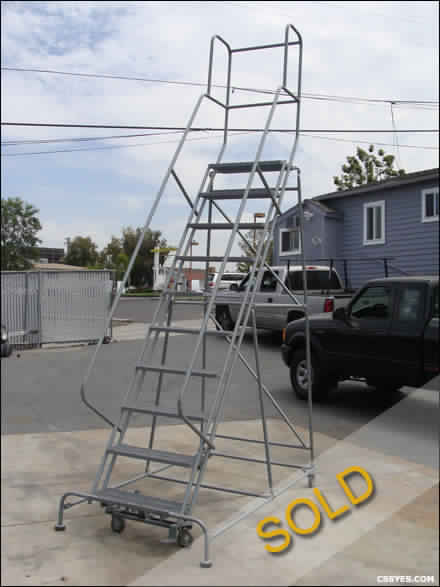 We have used rolling ladders for sale, usually in stock, which are stored at our San Diego corporate office, and can be delivered throughout California.
---
Pre-Owned Pallet Lifts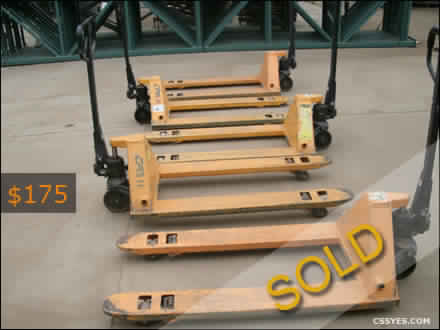 Conveyor & Storage Solutions has been assisting companies throughout California with moving and relocating their storage systems since 1992. Along with our complete line of services, we offer competitive pricing on all of our used pallet jacks, pallet trucks, and hand trucks in California
---
Pollution and Energy Savings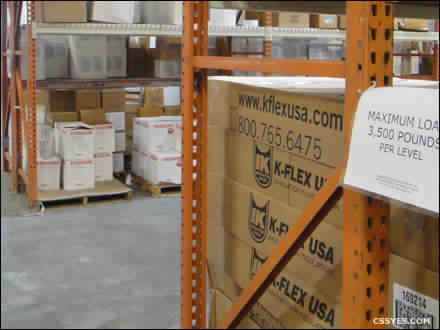 Scrap steel recycling reduces related water and air pollution, and saves energy required to make new steel. We also resale used material handling equipment that is in reusable condition. Some of the many items we refurbish and sell include:
Used pallet racks
Used industrial shelving
Used conveyor
Used cantilever racks
.