We recently acquired a good number of 3 and 5 steps mobile folding ladders. Designed to perform in the toughest industrial situations, yet these ladders fold into a compact package for easy storage and convenient transport—all with just four screws! Up to 300 lb capacity. Meets or exceeds OSHA standards. We also have 12 step and 14 step used rolling ladders in our inventory for sale.
---
5 Step Warehouse Rolling Ladders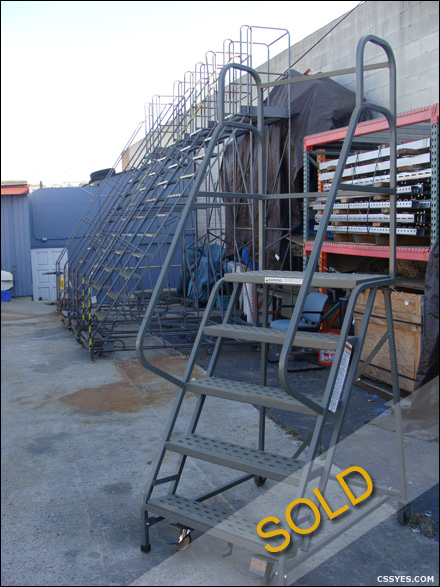 Number of steps: 5
Height of Top of Step: 50″
Step Width: 29″
Platform Depth: 14″
Height of Top Rail: 92″
Locking Step: Yes
Base Length:50″
---
3 Step and 5 Step Mobile Folding Ladders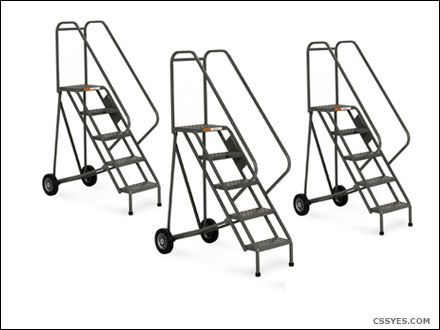 Order new material or quote pre-owned high quality warehouse equipment available in San Diego, California.
---
Pallet Rack Beams, Frames, Wire Decks, and Accessories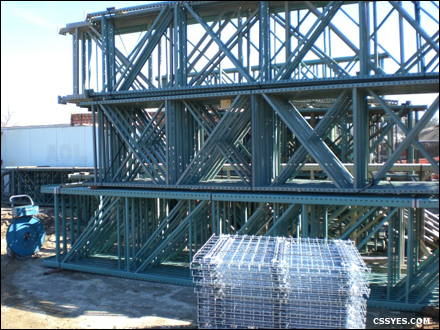 Safe 30% or more on pre-owned warehouse equipment in California.
We always have Hot Deals from our large supply of used material handling equipment including pallet racks, wire decks, pallet scales, storage racks, industrial shelving, conveyor, rolling ladders, pallet jacks and many other products.