Used material handling equipment save companies money and enable warehouse workers to accomplished more tasks in a much safer way. We help companies to relocate and grow their warehouse storage systems by designing new rack applications and acquiring their existing one. Make a good purchase with huge discounts when buying pre-owned warehouse equipment from us.
Material Handling Equipment Specs:
Used Orange Service Carts: 29.5″ wide x 59.5″ deep
Used Gray Platform Truck: 30″ wide x 60″ deep
9 Step Pre-Owned Rolling Ladder
---
Warehouse Heavy Duty Platform Carts (1)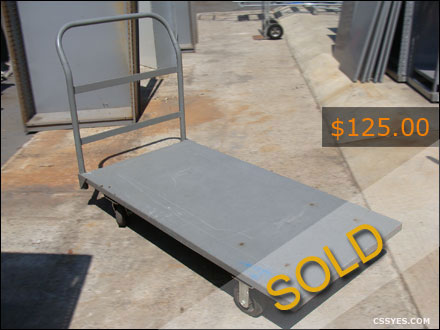 Metal platform truck have a heavy duty detachable handle and measures 60″ x 30″ with 6″ caster wheels.
Heavy duty platform truck constructed of heavy gauge steel and is all welded to provide years of service.
---
Warehouse Used Service Carts (1)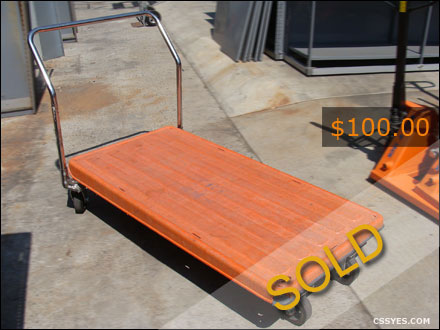 Orange service cart have a fix chrome handle and measures
29.5″ x 59.5″ with 6″ caster wheels.
Plastic service carts are constructed of durable plastic for years of service. Stackable service carts won't rust and is less conductive than metal service carts making them ideal for use with electronic equipment.
---
Used Platform Cart As Is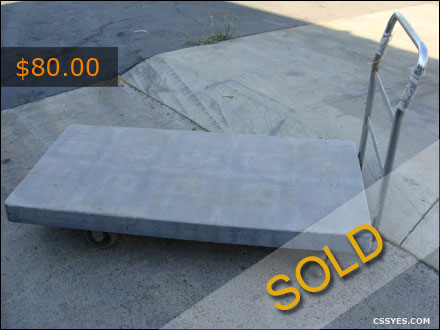 Plastic platform cart with fix handle measuring 59.5″ x 29.5″
---
9 Step Warehouse Rolling Ladder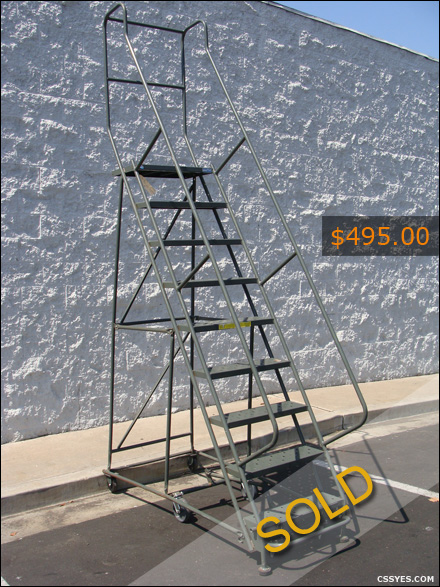 Pre-owned 9 Step Rolling Ladder
Most of the time, we have used rolling ladders for sale, which are generally stored at our San Diego corporate office, and can be delivered throughout California.