Used Pallet Rack and Storage Racks
We have acquired a large number of used pallet rack and storage racks in excellent structural condition from Home Depot Expo. This product is located in San Diego, CA but can be delivered and installed throughout California.
Heavy Duty Warehouse Storage Rack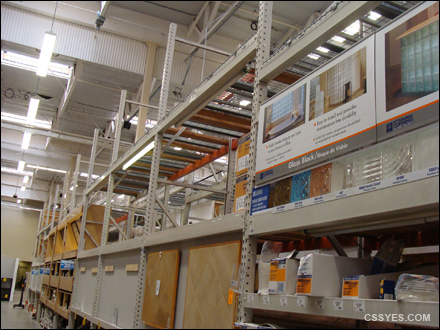 Discount prices on all orders.
Huge selection of heavy duty pallet racks, all in great condition. We have many frame sizes including 10′, 12′ and 16′ tall. While most beam sizes are 99″ long, they range from 2-1/2″ lightweight beams to 6″ heavy capacity beams. Available now.
Pallet Rack Beams, Frames, Wire Decks, and Accessories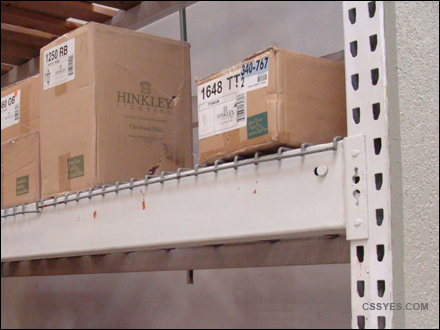 Load beams are adjustable to maximize storage requirements.
We always have Hot Deals from our large supply of used material handling equipment including pallet racks, wire decks, pallet scales, storage racks, industrial shelving, conveyor, rolling ladders, pallet jacks and many other products.
Teardrop and New Style Racking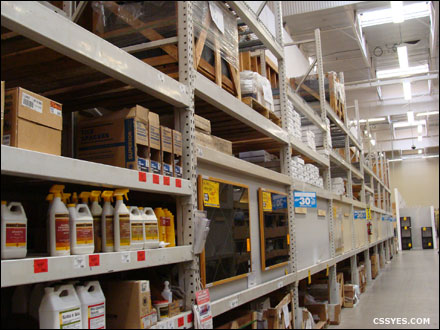 Many storage needs can be accommodated.
Pallet Rack Fall Protection for Maximum Safety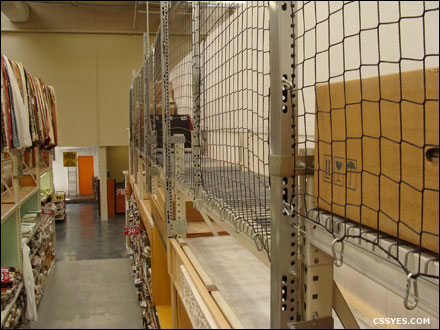 Adjustable sizes to to fit many beam lengths.
The above fall protection uses a combination of safety nets, column extent ions, and guided wires. We have a large supply of rack fall protection in stock.
Used Pallet Racks for sale from Home Depot Expo store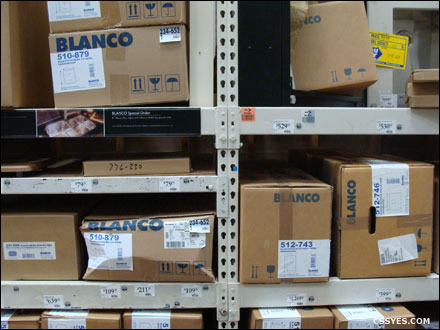 Different options in sizes for Uprights and Load Beams.
We have a large supply of used material handling equipment including storage racks, rack accessories, industrial shelving, boltless shelving, pallet jacks, rolling ladders, and other warehouse storage equipment listed on our Recently Acquired Materials page.
Used Pallet Racks in San Diego, California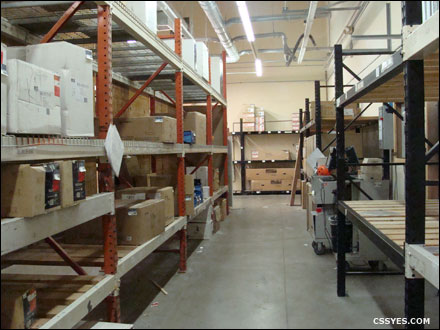 Maximize space in your warehouse using quality pallet racks.
The most common type of warehouse storage racks are made with pallet rack components. They are a great solution for storing heavy products and widespan storage.
Wiremesh Decks and Pallet Support Bars, Optional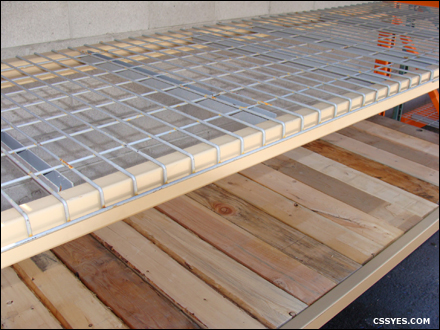 Maximize your storage efficiency and safety.
We have a large selection of pallet shelving including new and used wire mesh decks, pallet support bars, punchdeck, and wood safety bars.