We have acquired used Interlake pallet racks Home Depot style storage racks. 12′ and 24′ tall with 96″ wide beams and other sizes to meet the needs of almost any weight capacity and storage application.
---
New Style Interlake Frames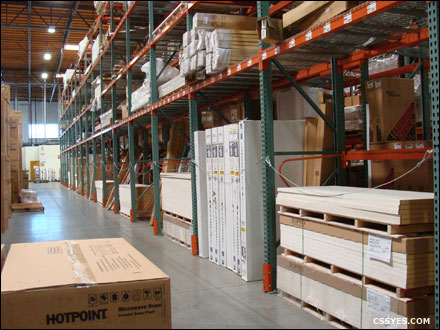 Frames Sizes:
12′ Tall x 42″ Deep, with seismic footplates.
24′ Tall x 36″ Deep, with seismic footplates.
Columns are 3″ x 3″ and 3″ x 4-5/8″ with backers.
Beam Sizes:
96″ Long x 4″ Face step beam 2 pin conn.
96″ Long x 4″ Face step beam 4 pin conn.
Decking:
42″ x 46″ Wiremesh decks.
Metal pallet support bars.
Gravity Roller Conveyor
17 sections of Gravity Roller Conveyors
---
24′ Frames for high ceiling warehouses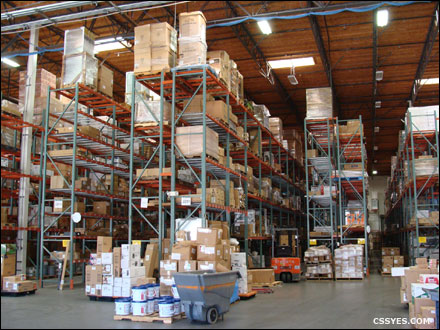 24′ tall systems to maximize warehouse storage
---
Seismic footplates for storage racks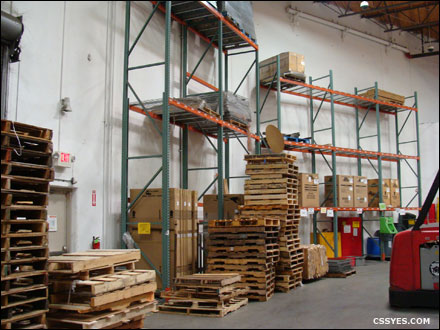 We always have a large supply of used material handling equipment in stock including racking, industrial shelving, and many other products
---
Wire Mesh Decks and Pallet Rack Accessories Available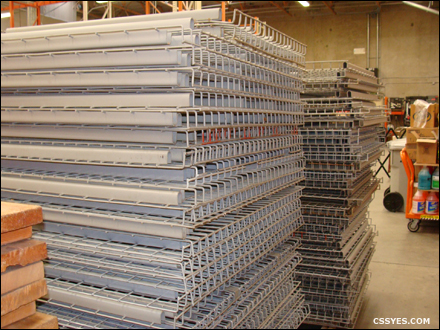 Many pallet rack accessories available including wiremesh decks, pallet support bars, and column protectors.
---
Gravity Roller Conveyor San Diego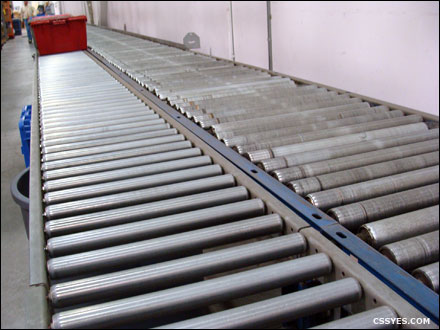 Many sections of pre-owned rolling conveyors.
Our used inventory changes frequently. We are constantly buying pre-owned equipment from companies that are down sizing, relocating, and going out of business, which allows us to resale these materials at discount prices to our customers. Please call us for advice on how a used conveyor systems may save you time and money while re-structuring your warehouse operations to reduce labor and handling costs.
---
Metal Support Bars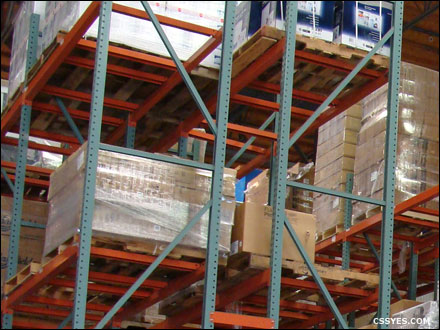 We have acquired a large quantity of metal support bars to be used as a pallet rack accessories on a new or existing system.