Warehouse Boltless Shelving
The perfect boltless shelving units for our warehouse are the Jaken 100a series shelving units. We've found these modular shelving units to be easy to assemble and a real space saver. We stock a variety of custom sports vehicles and auto parts taking up space in our warehouse. We've needed shelving units that can get the job done with as little complication as possible. These shelving units are robust and a seamless integration to our existing warehouse shelving.
The 100a series of Jaken boltless shelving has proved to be completely adjustable. All without the hassle of having to bolt and unbolt every time we need to change the sizing. Needing to re-fit and make new space on the fly is important to us. So taking the least time consuming shelving unit was a no-brainer solution.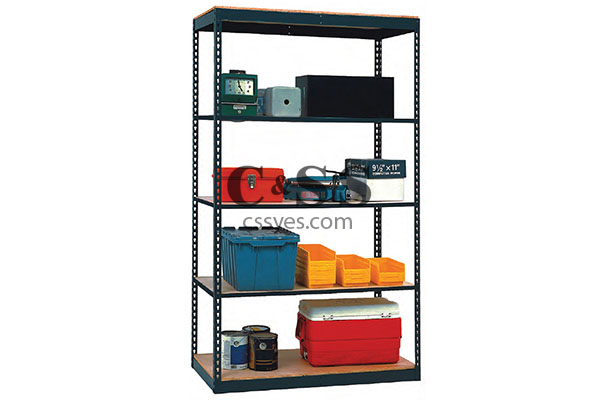 This boltless shelving is surprisingly durable, and holds up to a lot more punishment than we expected. With heavy steel products weighing these down daily, these Jaken 100a series racks show little sign of wear and tear. They flat out outperform our previous shelves by leaps and bounds.
Our warehouse of custom vehicle parts don't just come in standard sizes. We have a lot of product like fenders and plastic pieces taking up odd angles. So getting the most out of our storage is a must. Jaken 100a series shelving units give us a way to refit on the fly, without sacrificing durability.
Jaken 100a Series to Replace Old Shelving Units
We originally purchased a few 100a series just to replace some old worn out shelving units. But they were such a perfect fit for our warehouse that we started replacing all of our shelf space with Jaken 100a adjustable shelves. They work together solidly with our existing shelving and we had our choice of laminate or particle board to match our existing shelves.
Not only is Jaken boltless shelving functional, but it looks great too. With powder coated black paint, they give our warehouse a professional shine. And they are also easy to dust and maintain as well.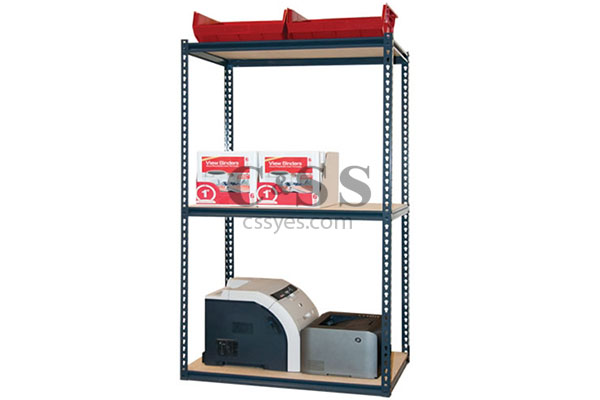 We were able to order the 100a series to fit some custom corners of our warehouse. These corners and angles would have been difficult to find shelving for. The Jaken 100a series shelving allows us to make use of all kinds of wasted space, while improving the storage capacity of our business by a lot. We were a little leery of purchasing new shelving online from a retailer we weren't familiar with, but C&SS made the ordering an easy process. Conveyor and Storage Solutions worked with us to get exactly what we needed.
When we visited their Industrial Shelving section we saw all of the products available to us. We then had a few questions about the Jaken boltless shelving units and C&SS support staff helped us along to get exactly what we needed. Conveyor and Storage Solutions helped save us money and space in our warehouse.