Industrial Boltless Shelving
If you're putting together a new storage area in an existing building or constructing a new warehouse from the ground up, consider investing in boltless shelving for the space. This design option offers a much more durable way of connecting shelf uprights to both the shelving and to one another for stability. In addition, the risk of a shelf failure caused by bolt shear is no longer a problem. Finally, nobody needs to worry about damaged threads, tightening bolts or finding the hardware bucket.
Industrial Shelving Uniformity
Your warehouse needs to be uniformly constructed and offer plenty of space for forklifts, carts and whatever else you need to move product safely and quickly. Luckily the weight tolerance capacities of boltless shelving offers warehouse managers an excellent way to stack product high in a safe and efficient manner.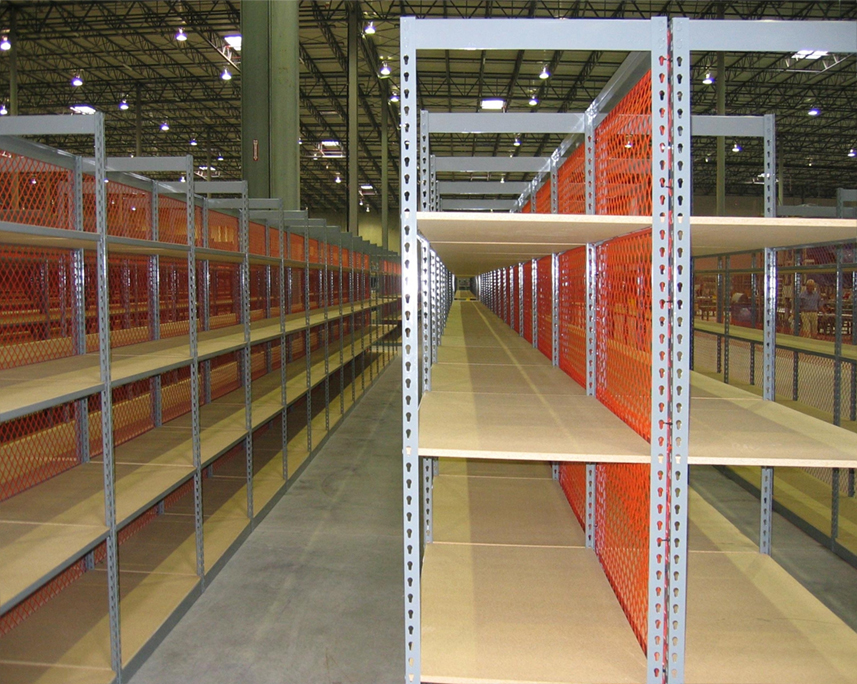 Boltless Options for Warehouse Layout
Boltless shelving can be installed with wooden decking or expanded to create a metal catwalk. In addition, this form of industrial shelving offers access to greater spans than ordinary steel or wooden construction. Finally, because the tall members of our boltless shelving units offer multiple hooking points, our shelving can be customized to suit your needs both vertically and horizontally. No matter the size of product you're storing, tracking or picking, we at C&SS can help you create a warehouse layout that will suit your needs for now and as your business grows.
New Shelving Over Old Flooring
Are you in need of new shelving over an old concrete floor? Our shelving products are adjustable and offer a great deal of flexibility. In addition, our boltless shelving options work both on a flat surface and for cart construction. Let us know the dimensions you need and we can make it work for you.
Wide Spans and Deep Shelves
Because our boltless shelving offers so much flexibility in assembly and has an extremely high weight tolerance, we can help you set up shelving that is ideally suited for your products. Need to store heavy batteries across a wide span? Our multiple product lines of boltless shelving can handle that and we can help you create a layout that will provide your mechanical pickers with space to back safely to load and unload the shelves.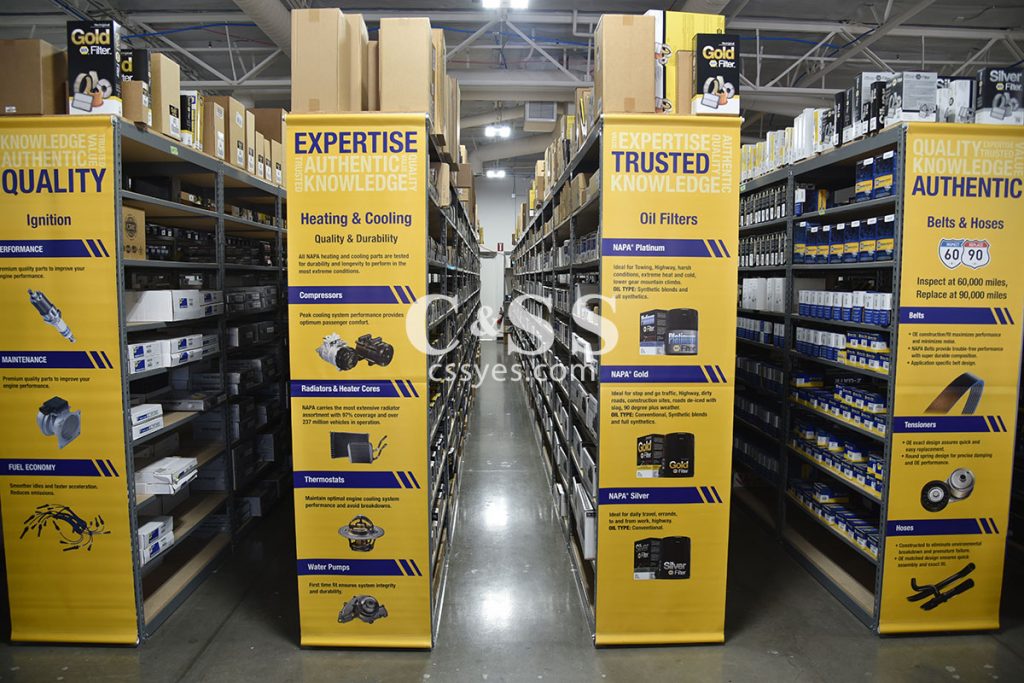 Solar Panel Storage
Need a deep layout with low clearance for storing large solar panels? Our shelving construction options let you create platforms for product that must store flat, no matter how limited their weight tolerance is. Finally, remember that our shelving design not only makes shelf construction a quick process, but we can help you tie shelving together for safety for your employees and stability for your product.
Boltless shelving installations can be used for a single storage area, a wall of product or a warehouse layout. Let us at Conveyor and Storage Solutions know your needs. We can help you design a warehouse storage layout that will provide easy access to all your products that you need to store, inventory, pick, and ship.