Description
Interlake Pallet Rack Beam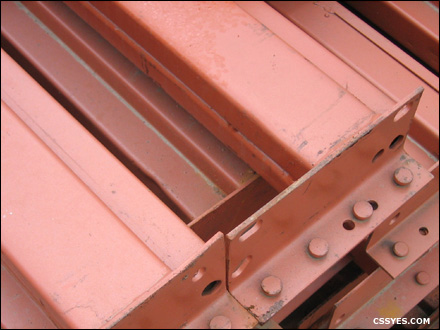 Used Interlake pallet rack beam old style (round rivet) 4 pin connection.
We can generate an AutoCAD™ layout with the information collected. Then we submit a final layout design and budget for approval. Once the beams or racking system is ordered and shipped to your warehouse we can install the new system. We can also assist you with the permitting process.
Warehouse Space Planning design is critical in order to optimize storage capacity and product selectivity while minimizing operating cost. Column and doorway placement, local building & fire codes, slab and soil specs, product requirements, warehouse size and SKU management systems are considered when designing a new layout. Please feel free to call any of our friendly staff at (877) 227-7235
Interlake pallet racks are an industry standard. Interlake steel corporation was established in 1964. Their influence in the material handling industry been key in the fundamental development of pallet racks, drive in/drive thru, mezzanines, bulk storage, and cantilever rack.
Interlake Rack Beams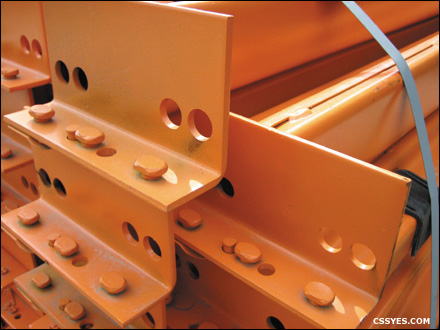 Used Interlake beams new style (oval rivet) 3 pin connection.
Check out our Used Material Handling Equipment page for great discount prices on used pallet racks and other warehouse equipment.