At Conveyor & Storage Solutions, we are committed to providing warehouse storage system that is tailored to each customer's needs. Partnering with Sunrun since 2014, C&SS has designed and installed over 40 storage systems across 14 states.
As solar power's popularity steadily rising, and Sunrun's continued growth, C&SS aims to develop a system that will maximize storage capacity, improve operational efficiency, and minimize costs. We value our customers, and in C&SS, Sunrun has found a partner dedicated to providing custom solutions. Our team of sales representatives, designers, and trained installers all work together to deliver a storage system with the quality, efficiency, and integrity needed to empower an ever-growing business to grow further, at an efficient work rate. For most facilities, C&SS was able to install storage systems in less than 2 weeks, far faster than the standard lead time of 12-20 weeks.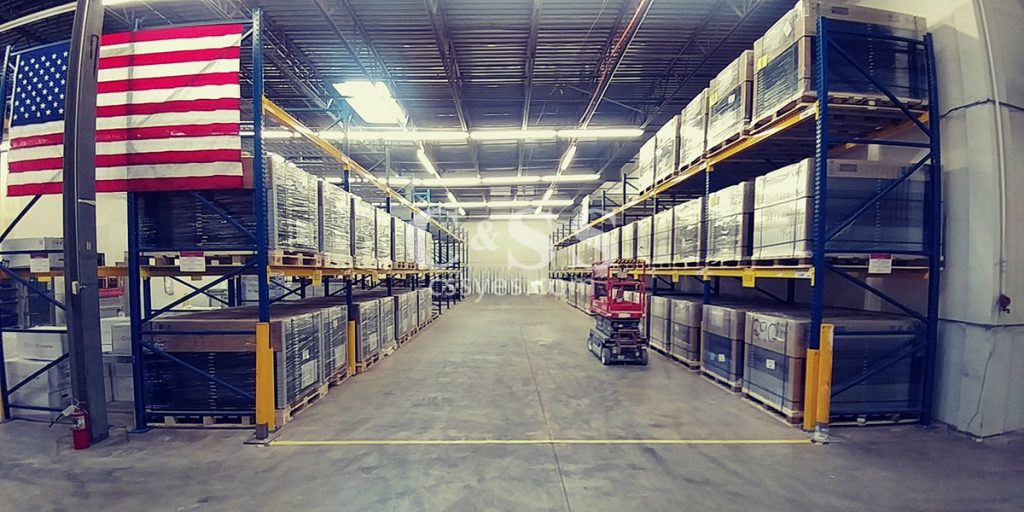 Each installation has been specifically designed to Sunrun's specifications, with custom size pallet racks for storing over-sized solar panels, a carton flow system for a more efficient and faster delivery, and a warehouse security gate for the integrity and security of their facilities. While most projects have been installed within California's golden coast, C&SS expanded its services with out of state travel and installations in Hawaii, Texas, and all along the east coast completed in the last 3 years.
With our vast knowledge and experience in storage system design, high quality products, and team of talented professionals, C&SS is ready to work together with any business that can benefit from racking, catwalks, mezzanines to tailor a custom solution. Dedication, innovation, productivity, and hard work are our guarantees.